How to Apply Eye Makeup

Eye Makeup Ideas and Tutorials


The best tips on how to apply eye makeup like a true celebrity makeup artist! Try everything from exotic makeup to natural eye makeup for every occasion.

Your eyes are the first thing that others see when they look at you, making them an important body part to take care of.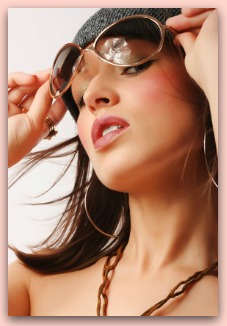 You want them to appear professional and competent during an interview, light and fun on a day trip with your friends, and beautiful and mysterious during an evening date.

There are so many different styles of eye makeup application for every different occasion, from wedding receptions to a water-filled day at the beach. Prepare yourself ahead of time with these eye makeup tutorials.

Tired of the same old look worn over and over again? Try these fun new eye makeup styles for a fresh look year round. You will learn how to apply eye makeup professionally and uniquely.

Getting eye shadow color combinations just right and knowing where to apply the lighter and darker shades can be a bit tricky at times. This tutorial will help you to understand where the different shades go and how to apply them like a professional.

Learn how to widen your eyes, get celebrity lashes, and create super smooth, crease free skin with these makeup artist approved eye makeup tricks!
How to Apply Eye Makeup Perfectly

A night out on the town with your girlfriends is the perfect opportunity to practice creating dramatic, sultry eyes. This tutorial will show you how to use eyeliner to your advantage, layer complimentary shades of eyeshadow, and accentuate your particular eye color.

Have you ever wanted to wear dark, attractive eyeshadow but always come out looking bruised? This tutorial will show you how to wear matte or shimmery dark eye shadows that enhance your eyes and give you a seductive evening look.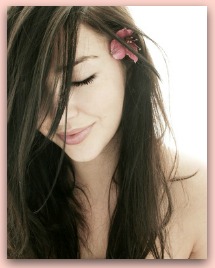 The classic, girl-next-door look, the dramatic evening out look, the gorgeously bronze and shimmery beach look... This section is all about perfecting different makeup styles for every occasion.

Oh, the much sought-after smokey eye. We see them on celebrities, starlets, and singers all the time, and they look great! Perfecting your smokey eye application may be one of the best skills you ever acquire for you and your girlfriends.
How to Apply Eye Makeup for Different Styles

This makeup tutorial is specifically designed to pass on information from celebrity makeup artists to you, so that you can always look your best. We will be covering the various brushes and techniques for flawless foundation application, blended, natural blush, sweeping eyeliner, and more.

Trying to find a makeup remover that does more than just smudge the mascara back into your eye? Here we go over the Top 5 best eye makeup removers to keep you in tip-top shape without all the rubbing.
How to Apply Eye Makeup Colors

If you are new to wearing makeup or really want to grasp eyeshadow application from start to finish, this tutorial is for you. Learn how to prep your face before you ever apply any color, and finish with a professional, beautifully bright face.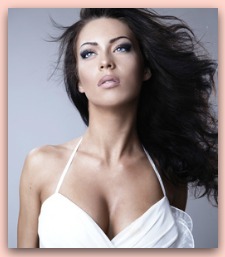 Once you have the basics down, take a peek at these tips for flawlessly done eyes. You will learn how to keep your eyeshadow on all day or night without creasing, how to "balance" the shades on your face, and how to go from a day look to a night look without fuss.

Liner pencils, angled liner brushes, liquid liner pens... There are so many ways to apply your eyeliner and even more ways not to. Check out our eyeliner tutorial for tips on smudging away sharp lines, keeping your eyes matched, creating sexy winged eyes, and saving tons of money on eyeliner by using pots of gel makeup with your own liner brushes.

Any makeup guru knows that the cheaper your eyeshadow, the sooner before it slides off your face. Investing in some high end shadows can be a great start to your makeup kit, and it will last longer, appear brighter, and stay truer to blending with your skin throughout the day.

Whether you are getting ready for a bachelorette party or a costume party, having a few glamorous makeup styles ready to go is an essential! Feel sexy and confident with these fancy looks.

Turn up the heat with these sexy makeup styles for all occasions. Pick 'em and practice 'em for that special event, and you're sure to rock the night out!

Want a simple go-to look you can use anytime? Check out these simply sweet makeup styles for fresh ideas and easy instructions. on how to apply eye makeup.

If you've ever wanted to create a bright, colorful makeup look but haven't had the confidence, here's the place to start. Grab your palette and your canvas and set out to shine!

Interested to know what the basics for beautiful yet sophisticated eyeshadow? Stay tuned here for the latest tips and tricks on how to apply eyeshadow.