Sexy Eye Makeup

Ravishing Bright Eye Makeup Styles

Discover these sexy eye makeup styles and learn how to create them with our tutorial. Beautiful eye makeup will complete your perfect look for a great night out!

Knowing how to apply beautiful eye makeup is a skill and an art. On a special occasion, the perfect colorful eyes will set you apart from other women and give you a sexy-yet-sophisticated appearance.

Intricate makeup styles can be more difficult to get just right, but practice just enough and you will get them down in no time!
Pretty Eye Makeup Styles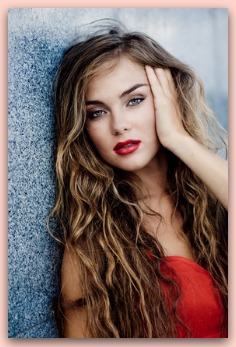 One of the most attractive all around evening looks is one that pairs bold lips with mysterious eyes.

With any sexy eye makeup style you create, you will want to have either bold eyes or bold lips, but rarely both at the same time.

This look creates an almond shape of the eye, and uses neutral colors to add depth and contrast to the eye color.

To start, choose three shades of eyeshadow in a neutral tone: light, light-medium, medium-dark, and a dark eyeliner pencil or eyeshadow (either will work).

Apply the lightest shade (preferably skin color) in feathery strokes to cover your brow bone just beneath your eyebrows. I like to use a shimmery pale gold to create the basis for my sexy eye makeup look.


Then, cover your eyelid with the lighter medium shade and carefully blend outwards for a natural effect. Use a standard eyeshadow brush here, your finger will apply too much too fast. This should look natural and well blended.
Eye Makeup Brushes and Tips

The next step is to apply the darker medium shadow just into the crease of your eye, and blend outwards very well.

It is important to use a crease brush in this step. Crease brushes are fluffier and will apply less than an eyeshadow brush, making your eyes look more natural.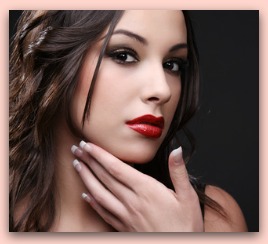 Lastly, line your top lash with the darkest shadow or eyeliner pencil, whichever you prefer.

It may be a good idea to choose an eyeshadow for this step, as pencils can sometimes look sharp and jagged.

Start about a third of the way from the inside corner of your eye, and follow your lashline.

When you get to the outside corner, continue with the shadow outwards and upwards just a touch for a "winged" almond shape look.

Top with mascara and add a skin complementing lipstick to your lips. If you decide to wear blush, apply only a small amount in a more neutral shade. Think less pink and more coral to blend properly with your look.

This second look will take a little more practice before you really get it down pat, but it is totally worth it! This look combines vibrant, distinctive colors and full lashes with light nude lips. This can be a day or night look and you can change the colors any way you would like.
Lovely Purple Eye Makeup

In the photo, you will see that there are two complementary colors used- purple and orange. You will want to choose three shades of the lower color (purple), and two shades of the upper color (orange). Make sure that the lightest of your lower color is very light- almost white, with just a hint of color.

Begin by covering your eyelid with your lightest cooler shade. In this picture, it would be the lightest white-lavender shade. Then, take the medium cool shade and blend it well into the center of your eyelid from crease to lash line. This will be the basis for your sexy eye makeup design.
Beautiful Dark Eye Makeup

Using the deepest cool shade, blend color into the last third of your eye. You want to make sure that the dark blends well with the medium and light colors, but has a fairly defined edge as you sweep outwards to create that winged eye look.

Using the same deep shade, start above your crease at about one third in from the inside corner of your eye.

Sweep the color outwards following the natural curve of your eye, until it meets with the top of the wing.



Spend a moment filling in the deeper purple and blending until it looks right.

Next, dampen a very thin eyeliner brush and dip it into the almost white eyeshadow. Trace above your dark curved line on your brow bone to create that separated color between the cool and warm tones.

Make sure you keep this line thin and tapered at the end, it shouldn't reach all the way to your outer corner!

Now that you have finished the cool toned bottom portion of your sexy eye makeup style, take the darker of the warm tone (orange) and apply it just above the curved white line. A thin, slightly damp curved eyeshadow brush will work well here for getting the right curvature.

Lastly, blend the lighter of the two warm shades just above for a natural, fading look. Make sure to blend, blend, blend, here. You don't want to have any obvious transitions between the dark and light orange.
Return to How to Apply Eye Makeup from Sexy Eye Makeup

Return to Makeup Tips Home from Sexy Eye Makeup