Mineral Foundation Makeup Reviews

The best mineral foundation makeup is designed to give your great coverage without looking heavy or too concealed. Good mineral powder make up looks natural, blends easily, and won't clog your pores.
Mineral makeup has become one of the most popular forms of makeup since its creation in the 1970s. Its leading company, Bare Escentuals, is now one of the top makeup companies in the world.
Millions of women every year buy mineral foundations, blushes, concealers, mineral veils, and eyeshadows, all in the name of clean ingredients and a light, natural look.
Powder and Liquid Mineral Foundation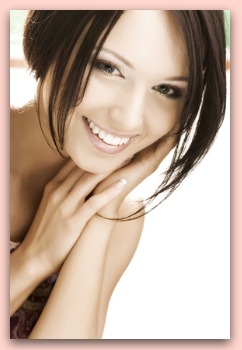 If you haven't quite hopped on the mineral bandwagon and are wondering what it's all about, here are the basics.
High quality mineral foundation makeup has only natural ingredients that come straight from the earth.
For people with sensitive skin, acne, or rosacea, this can make all the different in the world in their skin.
Whereas traditional makeup can make acne severely worse, natural minerals will help to heal it. Mineral makeups also have a knack for providing great coverage, when applied correctly.
When you are preparing to apply your makeup, start with a clean face and rub in a little moisturizer. Allow it to soak into your skin and pat off the residue with a tissue. You will want to get a natural hair foundation brush for the best application of mineral foundation makeup possible.
With this brush, apply just a tiny amount of the powder to your entire face. You will achieve a much better look if you slowly build up very thin layers of the natural powder. Good mineral makeups don't have cheap fillers mixed in, which helps get the best coverage for those with scars, marks and discolorations.
Applying the Best Mineral Foundation
Aside from all of the great beauty perks natural mineral makeup can provide, there are also a few downsides. Many companies try to avoid mentioning these to keep their product selling, but most face the same problems.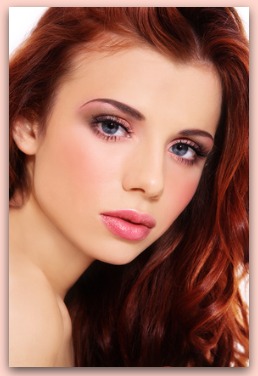 The first issue is that mineral powders have a tendency to emphasize fine lines around ones eyes, because the particles are so small that they can fill into the crevices.
This can be a serious drawback for many women.
However, a simple solution is to dab on a bit of moisturizer around your eyes after you apply the powder, and gently smooth it around in tiny circles.
You may have to apply a little bit of powder on top of this, but it should get rid of the problem.
Another problem is that many companies put bismuth oxychloride in their makeups to enhance the glow of your skin. For most women, this isn't a problem.
However, some with sensitive skin will find that it is extremely itchy. If you have sensitive skin, seek out a makeup that is bismuth-free, or order a sample kit ahead of time to make sure.
Lastly, many companies tout how beneficial mineral makeup can be because of the natural SPF protection from the earthy minerals. While their statements are true, it doesn't tell the whole story.
Mineral foundation makeup granules do not provide adequate protection for one's entire face, and usually only have an SPF of around 15, which quickly lessens throughout the day.
It is still very important to wear a broad spectrum sunscreen underneath any makeup you decide to wear. With that being said, here are a few of the better and average mineral makeups you can buy:
Mineral Makeup Brands to Try
Bare Escentuals: Bare Minerals Ingredients


very silky, creamy feeling from powder gives quality full coverage

No parabens, sulfates, phthalates, petro-chemicals

No fragrance or dyes

No preservatives, wax, oil, or talc
bareescentuals.com $25

Jane Iredale Make Up
no oil, talc, dyes

no parabens

water resistant


available in 17 shades

janeiredale.com $33 (pressed mineral powder)

Everyday Minerals Makeup
variety of shades good for many women

no Bismuth Oxychloride

order a sample kit of 3 foundations, 1 blush, 1 concealer for the price of shipping

very affordable

everydayminerals.com $6

Physicians Formula Makeup


Can be bought in drugstores

give full coverage in natural shades

talc free

contains parabens
Drugstores $14
---
Makeup Tips Magazine

> Mineral Foundation Makeup
---
---