How to Put On Eyeshadow


Professional Eye Shadow Ideas and Tips


Discover how to put on eyeshadow professionally to create gorgeous looks with top celeb eyeshadow application techniques.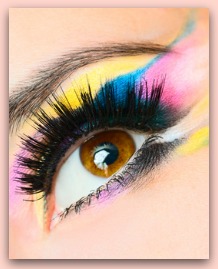 Knowing how to apply your eyeshadow properly can make or break your entire look.

Well executed eyeshadow application techniques will make you look just as stunning as any celebrity on the red carpet, and the same goes for a poor application.

Learning new eyeshadow techniques and applying them well is only a matter of practice and precision, it really isn't difficult!

If you are willing to spend a little bit of time studying colors, finishes, and eyeshadow blending, you can certainly look like a celebrity makeup artist.
Matte and Sparkling Eye Shadow
One important step in achieving a great look on any occasion is knowing the difference between matte eye shadow and shimmery eye shadow. Matte has no shimmer in it, and is simply a solid powdery color.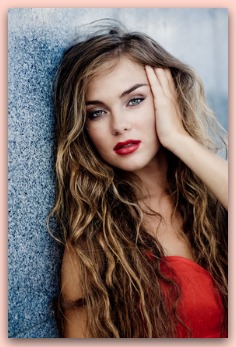 You will achieve some of your most sophisticated and sexy daytime looks with matte shadows, especially using neutral shades.

You might think that shades of brown are boring on the palette, but on your eyes they can transform!

Shimmery eyeshadow can also create a very pretty look, but is usually best left for after dark.

Too much shimmer can also give you a teeney-bopper look, so use it judiciously.
Choosing Colors of Eyeshadow How-To
Another thing to study in makeup is colors. Not everyone can work any color, so you will want to find shades that compliment both your skin and eyes.

If you have very fair skin, yellow is likely not going to be a complimentary eyeshadow for you. If you have a lot of red in your skin, shades of green are probably best avoided as well.

Choosing a few colors that compliment you as well as go together is the trickiest part of the equation. To create a complete eye, you will want to use at least two shades, and up to five or six.
How to Put on Eyeshadow - Smokey Eyes
Use the lightest color to highlight your brow bone and the inner corners of your eyes. This will make your eyes look open.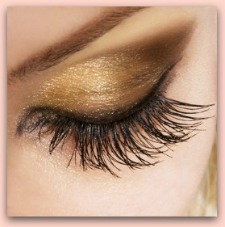 Shadowing, especially in the smokey eye, should be deepest in the crease of your eye. It should also not extend past the diagonal line from your other corner to the end of your eyebrow.

Your brightest color, usually belongs at the center of your eye and blends into the shadowing. This is the basis for creating a sexy, smokey eye effect.

You should complete the look by using a bit of your dark crease color on the outer bottom half of your lash line. This will act as a faux eyeliner and really make your eye color pop. Top with mascara and a nude lipstick to finish the look.
Return to How to Apply Eye Makeup from "How to Put on Eyeshadow"

Return to Makeup Tips Home from "How to Put on Eyeshadow"