Best Spring Makeup Tips
Spring and Summer Makeup Tips for Fun in the Sun
Check out these spring makeup tips to keep your skin glowing and your lips rosy, foundation makeup tips included!

Spring is here again, and at least where I live the sun has just begun to start shining now in May. This season definitely requires its own makeup routine.
Winter has passed, but it certainly isn't a hot summer day yet.

Spring is the season of youthfulness and fresh beginnings, so follow these spring makeup tips to look young and beautiful all season long.
SPF Lip Balm and Sunscreen
Probably the most important tip I can give you is to break out your sunscreen and get used to wearing it daily. Not only can Melanoma kill you, it will also make you look like an old leather bag.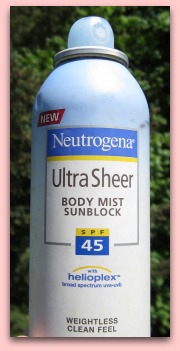 Protect your delicate skin and wear a strong SPF under or over your makeup every single day.
Official Spring Makeup Tips Reccomendation? Neutrogena Ultra Sheer
Buy yourself a cute wide brimmed hat and you can look stylish while staying protected at the same time. You probably won't want to put sunscreen directly on your lips as it tends to seep into your mouth.
So instead,
Buy tinted, or non-tinted SPF 30 or Above Lip Balm
and swipe it on everyday to have smooth, sexy lips.
Once night falls, be sure to cleanse your face thoroughly so your skin has a chance to breathe.

Understandably, you might want to have more of a glow to your skin than you were born with naturally. So the next tip is to find a good sunless tanner to apply for a beautiful glowy look.
The Best Spray Tan in A Can
I prefer using
Jergens Gradual Tanning Moisturizer
myself, but if you are in a hurry there are many lotions and sprays that will give you a tan within a few hours.
If getting an even tan presents a challenge, gradual tanning spray is a good option.
I would suggest giving
St Tropez
or of course
Coppertone
a try. Both make good gradual sprays that won't leave you looking immediately orange.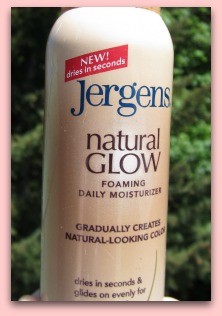 The next tip is to highlight your face with a golden pink highlighter. This will brighten your face, open your eyes, and give you a youthful look in the fresh sun.

Sweep a small amount by your temples and upper cheekbones, and then a little down your nose.
If sunless tanner isn't your thing, a powder bronzer is your next best bet. I recommend (and use)
Bare Minerals All Over Color mineral powder
.
It is the most natural looking bronzer I have ever used on my very fair skin, which is difficult to find if you don't have a lot of natural color in your skin.

Overall, find a bronzer that looks great and a proper brush to apply it for a pretty springtime look. You can learn more about tanning without the sun here.
Including how to easily use the mystical Airbrush in your home!

Try Light Brown Mascara
One of the best and simplest spring makeup tips I have found is to swap your black mascara for brown.

Unless you have very dark eyes and hair, black will look too harsh and unnatural during the early months. For most women, either medium or dark brown mascara will look prettier in the sunlight.
While this tip doesn't necessarily have much to do with makeup, I have found that
whitening your teeth
at the beginning of spring and summer makes everything look better.
Pair it with a warm red SPF lip balm and lightly bronzed skin and you are set for both seasons!
---
Makeup Tips Magazine

› Spring Makeup Tips
---
---