Beautiful Smokey Eye Makeup

How to Make Smokey Eyes that Pop


Create beautiful smokey eye makeup from eyeshadow, liner, and mascara. Make up and smokey eyes aren't difficult, but appear complex and seductive.

Learning how to create beautiful smokey eyes is one of the best makeup skills to have, especially because many women don't know how to apply them properly.

This look is very sultry and will make you stand out in a crowd quite quickly.

Before you start, put on your foundation and a translucent setting powder.

This will make it easy to sweep off any excess eyeshadow that falls from your lids onto your cheekbones.
Smokey Eyes Makeup Tip: Eye Primer

The next step is to prep your eyes with an eye primer to keep your makeup firmly in place.

Smashbox, Urban Decay, and Make Up For Ever carry some of the best primers. Pick a neutral shade in liquid or pencil form, and dab it onto your eyelids and brow bone.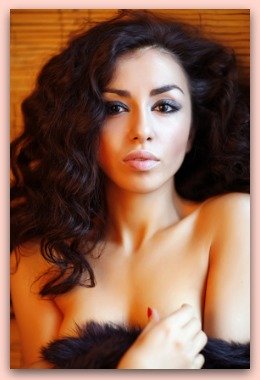 Using your finger, gently sweep it outwards until it is well blended.

Then apply a small amount to your lower lash line as well, and wait about fifteen seconds for it to dry completely.

Now you are ready to create sexy, smokey eyes! You will need four eyeshadows of your choosing, a dark liquid eyeliner, mascara, and a pair of false lashes (optional).

If you are new to this technique, it is a good idea to choose your eyeshadows in neutral shades of brown.

Once you are more accomplished, you can experiment with green, blue, purple, and black smokey eye makeup.
Natural Smokey Eye Makeup Looks

You will need two medium shades, one with more red (if using neutrals) than the other. Look for warm browns and reddish browns to start with.

You will also need a lighter shade that has more color "pop" to it. In this case, a copper or bronze shimmer shadow will do nicely. Lastly, you will need a dark shadow such as dark matte brown or matte black.

Using a soft crease brush, sweep the warmer medium tone into your crease and just above onto the lower half of your brow bone.

Don't get this shade too close to your eyebrows! You want it to show color over the crease of your eye and a little of the brow bone as well.

Next, take the slightly darker medium shade and sweep it into the crease as well, but only on the second half of your eye.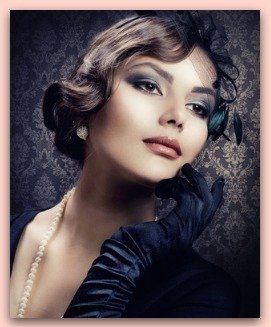 Blend a little further outwards than the first shadow.

Now you have a two-tone effect in your crease, and the rest of your eye is still clear.

Using an eyeshadow brush, apply your brighter shade to your eyelids and blend well.

This combination will make your eyes stand out more and enhance the natural color of your iris.

Take this color about three quarters of the way across your eyelid, starting at the inner corner.

To create the smokey look, apply the same slightly darker medium shade of eyeshadow to your lower lash line, keeping it close to your lashes.

You will next want to use an eyeshadow brush to apply your darkest color in a V-shape at the outside corner of your eye.

Starting on the top lid, sweep your darker shade along your eyelash roots on the last third of your eye, and do the same on the lower lid on the last third of your eye. Blend well, as this should not look like a "line".

Lastly, line your upper lids and your lower waterline using a black or dark color liquid eyeliner from corner to corner. Curl your lashes, apply falsies if you'd like, and then top with mascara for a sweet and sultry smokey eye makeup look.