Natural Mineral Makeup
The Best of Mineral Based Makeup
The best natural mineral makeup has no chemicals or dyes, and won't irritate sensitive skin. Discover the top mineral makeup brands for healthy skin and natural beauty.
Over the last decade or so, natural mineral makeup has taken the beauty industry by storm. Once a small, hand crafted item sold in tiny boutiques for high prices, minerals are now very in demand and a common vanity cupboard staple. Thousands of women across the world have discovered how natural looking and beautiful these light minerals can be.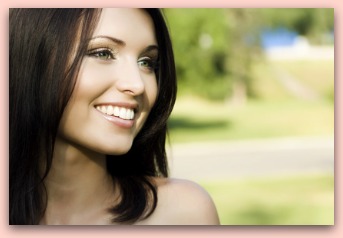 In 1998, the CEO of leading beauty company
Bare Escentuals
began promoting the bare minerals foundation on the television QVC shopping network.
Leslie Blodgett was one of the earlier beauty experts who believed in natural minerals and their power to transform makeup as we know it.
After running the first set of infomercials, the
Bare Escentuals Foundation
sold out and became more in demand than ever. Since then, many new companies have taken to offering mineral products in their stores.
Natural Organic Makeup
Mineral makeup is extremely popular for a few reasons. The first is probably its beauty potential for transforming skin into having a radiant, glowing complexion.

These minerals from the earth are so light and small, they are easily able to cover imperfections on the face without causing one to look too heavy or overdone. Because of their powdery consistency, the minerals also mix with the oils on your face to liquefy, and create an incredibly smooth, even surface of foundation on the face and neck.

For women with sensitive skin or acne, natural mineral makeup can be a life saver. They have no talc, coloring, alcohols or scents that can irritate your skin. Mineral makeup can also be great for women with ethnic skin tones that are hard to match with traditional foundations.
All Natural Makeup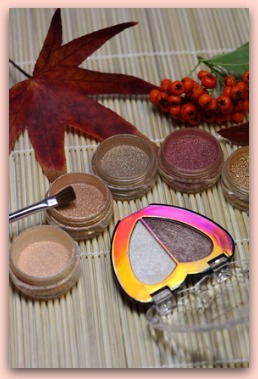 However, not all mineral makeups are as natural as they once were. Some of the first brands were made with only a few completely natural ingredients.

Today, many brands contain several other added ingredients. The effect is usually just as beautiful on your skin, but may be less organic and sensitive as well.

Bismuth oxychloride is one such additive that causes irritation for some women. It is the same ingredient that can be found in Pepto-Bismol, the stomach pain relief medicine.
The majority of women don't have any problematic reactions to it, but others may feel that it itches terribly.

Bismuth oxychloride is generally added to makeup to create a more luminescent effect on the skin, which can be very nice for women with dry skin that often looks dull and lifeless. If you do find yourself sensitive to this ingredient, however, there are a few alternatives you can try. The first is to find a mineral makeup line that is Bismuth-free.
The Natural Brands We Suggest



We at MTM try very hard to take as much of the work out of it as we can. Heck, if we could we would point you to the right color for your skin, sadly, we can not see what you look like, so that is the one thing we can't do.
We compiled a list of the brands of
Natural Mineral Makeup
brands out of the hundreds that we would suggest for the most quality.
The selections are large, so take your time and find the best match for you! After all, shopping is supposed to be relaxing and fun, at least, it is for me.

Another option is to try using another product to create extra glow in your complexion. First, make sure you aren't using a matte powder.

It is very difficult to look radiant wearing only a matte color. Then, try using a mineral veil, or wearing a lightly shimmery highlighter on your cheekbones above your blush for a beautiful look.

Whether you decide to choose a completely natural mineral make up for your sensitive skin, or go with a more mainstream product, experimenting with this type of well blending makeup can lead the way to gorgeous, youthful looking skin.

It's no wonder that it is favored by women over forty years old all over the world! It can help cover age spots, large pores, and acne, and can give a buffed on radiance that never looks caked on.
What more could a girl ask for?
---
Makeup Tips Magazine

> Natural Mineral Makeup
---
---