The Best Makeup for Rosacea



Gentle Foundation Makeup for Rosacea

The best makeup for Rosacea is completely natural and contains no chemicals or fragrances.
Foundation for Rosacea should be light, covering, and gentle on the skin.
Rosacea is a condition of the skin that can be very difficult to deal with for many women.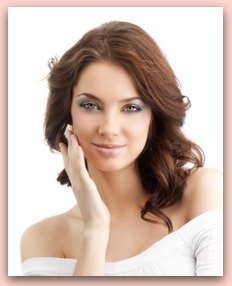 It is characterized by bright red patches, broken capillaries, scarring, and extremely thin skin on one's face. Rosacea isn't something that can truly be cured.
Your doctor may be able to give you some soothing creams, but daily coverage is probably going to be the most effective immediate solution.
Sunlight and many makeup products can cause the condition to become a lot worse, which makes women only want to cover it more. Here are a few options to help you cover the patches effectively each day.
Moisturizers for Rosacea
The first thing is to make sure that you are applying a water based non-greasy moisturizer each day. Oily products can significantly worsen Rosacea, so you want to be sure to avoid these.
My personal favorite is
Boots Expert Sensitive Hydrating Eye Cream.
It is completely water based, lightweight, and soaks in quickly; and at under 10 dollars its a steal.
Before you begin applying any makeup, be sure to start with a clean face. Make sure to use a non-drying cleanser to thoroughly cleanse your skin and pat dry.
The Best Makeup for Rosacea
The next step is to use a green makeup primer to help counteract any redness.
Smashbox
as well as
Make Up For Ever
carry some really good face primers in a variety of tints, including green.
Once you have applied your face primer to your entire face, (you may want to use a clear primer on the evenly toned areas), it is time to apply a concealer and foundation.
The absolute best option you can pick to keep your skin as non-irritated as possible is a mineral makeup that is 100% pure.
There are hundreds of different mineral makeups on the market, but only a handful of them are truly pure without fillers, chemicals, dyes, fragrances, or Bismuth Oxychloride.
By far and large The
Best Makeup For Rosacea is Bare Minerals Products
by the Bare Escentuals Company.
Bare Minerals has received rave reviews from women suffering from Rosacea for several decades now. Their makeup is very well known for being completely pure. Their products contain only earth minerals and nothing else!
True mineral makeup can be a bit more on the pricey side, but the good news is that each pot of powder will last you a long time. A little bit goes a long way because the product is very high quality.
Even better, you can slowly apply thin layers all over your face and build them up to your desired level of coverage. This means that you can naturally apply more coverage to red patches and a little less in other areas without anyone ever noticing.
The
Bare Minerals Kits
offer a wide range of products, and sizes. They are also very affordable for the amount of quality product you get.
The all natural pigments are likely the best makeup for Rosacea out there.
It is a very good idea to find a completely pure mineral makeup line and experiment with their products. Bare Minerals is probably the most well-known and best makeup for Rosacea.
There are more lines than just Bare Minerals out there, but you will want to check the ingredients and reviews before purchasing to be sure that there is nothing in the ingredients that could irritate your skin.
---
---