The Best Self Tanning Lotions Reviews and Steps
Discover the best self tanning lotions for a clean, bronzed summer body. The best rated tanning lotions are used professionally for a great tan.
Have you ever wanted to have beautiful, bronzed skin just like women in the magazines? Celebrities and starlets are very well known for their flawless, glowing skin and bright eyes.
Of course, they have a lot of help, and now you do too!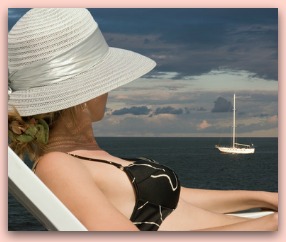 Did you know that UV tanning in Hollywood is one of the biggest no-no's that makeup artists tell their famous clients?

Anyone who has ever worked in the beauty industry knows that sunlight damages the skin, and unlike many companies claim, the signs of aging from ultraviolet light is irreversible.

To get the same flawless bronze celebrity skin, it is essential that you use products that are worthy of being on the red carpet. Exfoliation and moisturization are great starts to a great tan, but it doesn't end there.

When you are searching for a self tanning lotion, find one that contains DHA and moisturizers. DHA is a raspberry-derived sugar that works with your skin to give you a bronze, not orange, glow.

Many cheaper lotions don't contain this essential ingredient, making it nearly impossible to look completely natural in your appearance. The following articles contain all of the information you will need to find the best tanning products and to learn how to apply it perfectly.
Below you can choose what topic you are most interested in, read up on it and then come back for more information on others if you like!

Can't decide between tanning gels, mousses, and lotions? Check out this review on four great tanning products that work for a variety of skin tones and experience levels.
Self tanning towels can be one of the simplest (and quickest) ways to tan your skin. They are great for the busy woman, and surprisingly will cover a substantial part of your body with one wipe.
Discover the best self tanners for fair women, busy women, and the inexperienced. There a many different types you can buy, but only the best self tanning lotions with this ingredient will give you a natural bronzed glow.
Self tanners can easily seep into the wrong parts of your face making you look grungy and orange. Check out the top three choices for a sun kissed face that is clear and hydrated.
Ever wondered how makeup artists make their clients appear perfectly airbrushed? These professional techniques will have you on the right path to beautiful skin in no time.
---
Makeup Tips Magazine Home

› Best Self Tanning Lotions
---
---