MAC Makeup Brushes Review

The Best Face and Eye Makeup Brushes

This article is a review of MAC makeup brushes and a tutorial on creating the best make up brush collection for a reasonable cost.

MAC has probably one of the largest collections of makeup brushes in their line, with nearly forty different styles being sold on their official website.

99% of MAC brushes are made with natural hair fibers. There is only one that is synthetic, the 231 small shader brush.
MAC Brushes and (Cheaper) Alternative Items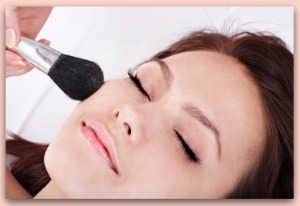 MAC is well known for the quality of its products, from eyeshadow to lipstick to brushes.

However, they are a bit more expensive than some other lesser brands.



It isn't necessary to spend hundreds of dollars on a collection of new brushes.

However, you might decide to pick and choose a few great MAC ones and then supplement the rest with cheaper brands.

NYX, Sonia Kashuk, Posh Brushes, and Essence of Beauty products are cheaper options that provide good quality.

If you decide to look into a few of MAC's brushes on their website, you'll find a few things helpful. Maccosmetics.com provides details for every brush they sell.

This includes the area of the face that the brush is designed for, the firmness and type of fibers it is made with, the shape, and a short description on how and where to use the brush.
MAC Make Up Brush Deals

There are also deals to be had elsewhere online for MAC makeup brushes, but it is important to be on the lookout for fakes.

The production of counterfeit name brand items from China has grown, and includes everything from expensive makeup brushes to golf clubs to guitars.

This means that there is an influx of fake brushes on online auction sites such as Ebay, where sellers can buy products for pennies and sell them for dollars, still much cheaper than from Makeup Art Cosmetics itself.

Here's how to spot an authentic brush if you do decide to shop elsewhere online.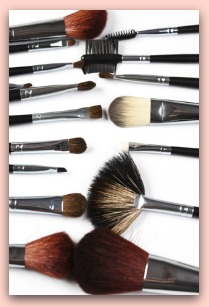 The first sign of a fake brush is in the packaging, so it is easy to spot.

Authentic MAC makeup brushes have a bar code attached to the clear sleeve they come in, while fakes don't.

Authentic items also don't come with a plastic brush guard, so beware those that do.

This is something you will really want to watch out for before you buy. Ask for extra photos if necessary.
Spotting Non-Authentic Make Up Brush Kits

The next cue of a fake is in the color of the handle. The brush should have a black wooden handle with a silver neck that attaches to the brush.

Some poorly made fakes are completely black or will have other design discrepancies that give them away.

If you are still unsure if a brush is real or not, do a little digging into the seller's selling history. You can't really rely on positive feedback as an indicator, as many customers are fooled into believing they bought an authentic item.

How many brushes does the seller sell? If it appears that they have many and sell them frequently, they are fakes.

No one can buy MAC makeup brushes wholesale from Makeup Art Cosmetics, indicating that their brushes were bought cheap from a fraudulent source.

The brush is likely authentic if the seller only has a couple available, indicating that they are selling the piece out of their own personal collection.

Lastly, look at the price of the item. If it seems too good to be true, it is. No one puts up an auction for a $40 brush and lists it at $6.

Use maccosmetics.com to verify the true price of the particular brush, and then decide whether the asking price is appropriate.