Simple Gold Eye Shadow Looks

Simple and Unique Eye Shadow Ideas


These shimmery eyeshadow makeup looks use gold eye shadow to create beautiful eyes anytime.

Gold eye shadow is one of the most versatile and pretty makeup shades for your eyes. It can be worn as a light shimmer during the daytime, or as an elegant accent for a dressed up evening out.

Gold eyeshadows also come in a variety of shades, from pale yellow gold to marigold to deep bronzy gold. Any of these shades makes a great base color for your eye makeup.
Eye Shadow Pictures and Tutorials

This first look is one that I love wearing just about any time, especially during the summer. It is a deceptively simple look to achieve.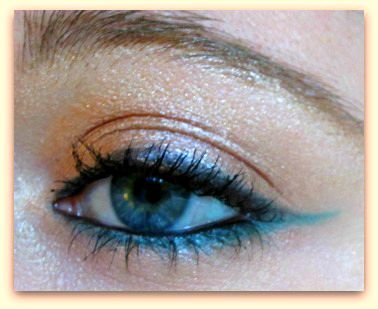 You will need navy blue, black, and turquoise eyeliner pencils, pale gold eyeshadow, medium bronze eyeshadow, and mascara.

You can easily substitute other complementary shades of eyeliner to complement your eyes and even to fit a theme!

The first step is to accent your brow bone by sweeping on the shimmery pale gold shadow. Make sure you are keeping those brows trimmed and shapely, it will make the highlighter look even better!

Take the medium gold eye shadow and dab it onto the center of your eyelid with an eyeshadow brush, carefully blending outwards. This will add depth of color and make your eyes look brighter and more colorful.

Then, line your upper lashes with the navy blue in a medium thick line. Do the same to your lower lashes using the turquoise pencil, flicking it out at the ends to create a wing. Be sure to go over these lines a couple of times to make the color bright and bold.

Use a black eyeliner brush or pencil to line your lower water line and your upper lashes. Keep this color as close to your lashes as possible, you want the colored liner to stand out the most. In this photo, I lined my eyes from corner to corner.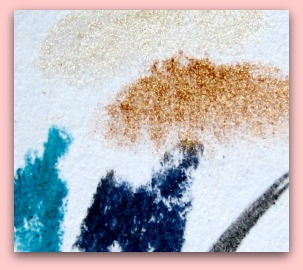 If you have narrow set eyes or small eyes, you may want to start from the center of your lashes and work outwards to enhance the appearance of open, wide set peepers.

Once you have finished these steps, add a healthy coat (or two!) of mascara to finish the look.

I wear a dark brown mascara because it looks more natural and gives more color to my blue eyes.

I have also worn dark navy mascara in the past, which I thought turned out nicely. It is a good idea to experiment with various shades to see which one looks the best with your hair and eye color.
Sunrise Gold Make Up Look

This second look is one of my favorite daytime eye makeup styles. It is simple, beautiful, and easy to apply when you are on the go. It also looks fabulous in the sunlight!

I used four shades of color to create this style: pale gold, vintage rose, bronze gold, and violet eyeliner. The highlighter is simply an off brand shimmery pale gold mineral powder. I use this eyeshadow almost daily.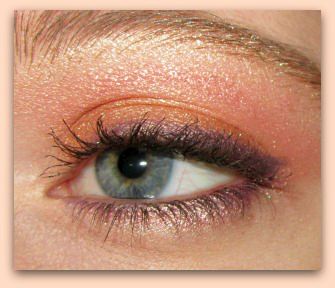 The vintage rose color is L'Oreal's Pink Sapphire pressed shimmer eye shadow, which I bought recently and love for its distinct vintage appeal.

The bronzy gold is NYX's Ultra Pearl Mania in Oro. These bottles of loose brightly colored pigment rival that of MAC's pigments, but are less than ⅕ the price.

The best part? They last forever! I bought a handful of these pigment jars for $3 each at Ulta and I have found that I love using them for their easy blending and bright shimmery colors.

The first step is to highlight your brow bone with the pale gold shimmer, sweeping a bit of it below your lower lash line for extra oomph.
L'Oreal Pink Sapphire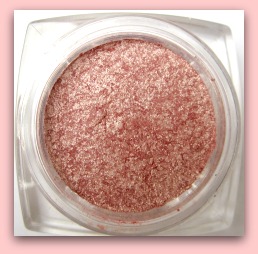 Similar to the last tutorial, blend the NYX Oro onto the center of your eyelid and blend towards the highlighter.

Clean your eyeshadow brush, and apply the rose shadow to onto your lower brow bone, blending between the two gold eye shadow shades.

This color will light up your eyes and add warmth to the look.

Use the violet eyeliner to line your upper and lower lash lines, without the inner corners meeting. Repeat a couple of times until the violet really shimmers. Add your favorite mascara, and enjoy a beautiful tropical sunrise look!