Professionally Used Top Makeup Brands

Many of the top makeup brands today include Armani, Smashbox makeup, and Mac Studio Makeup, and are the best having been produced by famous makeup artists.

Many of the best make up brand lines available to the public were started by famous makeup artists all over the world. These artists come from every country and started just as any other, at the bottom of the line, working diligently and showing creative talent and perseverance to make it to the top.
Lorac Makeup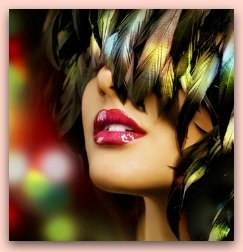 Lorac
was started by Carol Shaw, the daughter of a hairstylist father and manicurist mother who got her start after receiving a makeover from a professional artist as a gift.
Carol knew she was destined to be a makeup artist as well and created Lorac to offer fragrance-free and oil-free foundations to her celebrity clients.

"Lorac" is Carol spelled backwards, which is how the line got its name.
MAC Studio Makeup
Makeup Art Cosmetics
was started in 1984 by Frank Toskan and Frank Angelo. It was originally designed only for use by professional makeup artists, but soon became very popular for its high quality and was later offered on the public market.
Make Up Forever Cosmetics
This cosmetics company was created by Dany Sanz in 1984, and was also created for use by professional makeup artists. The line is sold through
Sephora
in the United States and Europe, and has become quite successful in the Middle East and Asian countries.
Smashbox Makeup

Davis and Dean Factor, the two great-grandsons of famed
Max Factor
Started
Smashbox Studios
in 1990. The company includes a photo studio, production company, modeling agency, clothing and cosmetics line.
Laura Mercier Makeup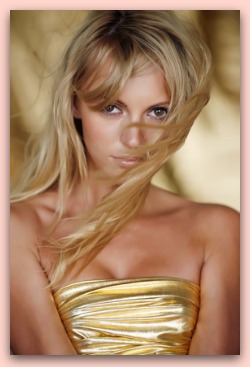 Laura Mercier
is a famed makeup artist who tailors to celebrity clients such as Sarah Jessica Parker, Juliette Binoche, and Julia Roberts.
She began her company in 1996 and is well known for having one of the best makeup lines available to the public.
Urban Decay Makeup
One of the top makeup brands among younger women, is
Urban Decay
. The company was started to offer a more alternative spin on makeup, in a day when green fingernails and purple eyeshadow weren't widely accepted.
Urban Decay began in 1996 and started with original lipsticks and nail enamels with urban-esque names like
"Acid Rain"
,
"Smog"
and
"Rust"
.
Nars Makeup
Francois Nars
is a very famous makeup artist and photographer who began Nars cosmetics. The line is well known for its modern, simplistic packaging, courtesy of
Fabien Baron
.
Their cosmetic items have a more provocative twist to them, with some of their more popular items going by "
Orgasm
" and "
Strip Tease
". Madonna and Victoria Beckham have long been fans of the line.
Iman Makeup
Iman
, a supermodel of ethnic background, began Iman Cosmetics to offer top makeup brands products to women of many different nationalities.
The company began in 1994 with the sole purpose of providing ethnic women with natural looking foundations that matched various medium skin tones.
Giorgio Armani Makeup
One of the Top Makeup Brands, Giorgio Armani
began as an Italian fashion house, and now has many offshoots including:
Perfume
,
handbags
, and
Cosmetics
.
Their products are pricey, and worth every penny the company has worked tirelessly to maintain an upper class image.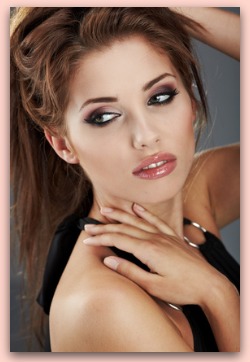 Christian Dior Makeup
Christian Dior
also began as large fashion house, and is probably best known for its modeling and designer fashion apparel. The company also has a line of Dior makeup with shimmery colors and steeper price tags.
Chanel
Gabrielle "Coco" Chanel
is a French fashion designer who got her start at an early age in fashion design. The company now features cosmetics, apparel, perfumes, and handbags in their collections.
Shu Uemura
A now famous Japanese makeup artist,
Shu Uemura
was the only boy in a class of 130 students at the Tokyo Beauty Academy when he began in his late teens.
He was later given the opportunity to substitute for an ill makeup artist on the set of My Geisha, and beautifully transformed Shirley MacLaine into a Japanese woman for the role. He then became quite famous in Hollywood and took on some of the most famous clients, including Frank Sinatra.
Stila Makeup
Stila
was started in 1994 by makeup artist Jeanine Lobell, and features a line of soft, pearly colors and quality eye makeup products.
Bare Escentuals Kits
A revolutionary cosmetics company in the 80s and 90s,
Bare Escentuals Kits
was an instant industry hit and is now one of the top makeup brands of natural cosmetics. Leslie Blodgett became the CEO of Bare Escentuals in 1994 and started the line of bare Minerals, which hit the top of QVC and spread like wildfire among women all over the world.
Leslie Blodgett became the CEO of Bare Escentuals in 1994 and started the line of bare Minerals, which hit the top of QVC and spread like wildfire among women all over the world.
Bobbie Brown Make Up
Bobbi
is an American makeup artist who is quite famous for her wonderful work on many famous women. She is now the sole beauty editor of The Today Show, and is a featured guest on many other popular daytime shows. Her makeup is considered one of the top makeup brands used by celebrities.
---
MTM Home

› Top Makeup Brands
---
---