Professional Makeup Kits
Makeup Artists Choice Celebrity Products
You ever wonder how to assemble one of your own professional makeup kits  of using only the stuff that artists use on celebrities?
That is what we are about to walk you through right now. So sit down, and enjoy while we walk you through the basics of getting your own kit assembled worthy of the stars.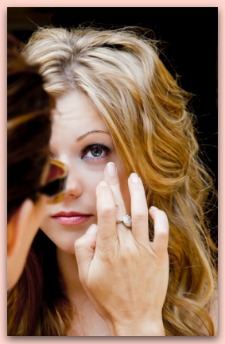 It's hard to flip through a magazine of celebrities and not think about how we'd love to look as flawless and surreal as they do.

Women in Hollywood look fabulous on the red carpet and on film, well, because they have help. And lots of it! Even women in their forties and fifties are looking absolutely stunning these days. Women like Jennifer Lopez  and Elizabeth Hurley are well into the 40's not to mention Heather Locklear  is in her 50's with Christie Brinkley at almost 60!

These women have a lot of advantages over the rest of us. Personal trainers, nutritionists, expensive anti aging peels and retinols, and, of course, professional makeup kits that come with their makeup artist!


Eating right and exercising every single day is key to keeping your body in the same shape as these women, but when it comes to skin there is so much more.

Don't start feeling down if you can't afford the thousand dollar doctor's treatments, there are many over the counter products you can use to bring back youthfulness and cut back on lines and age spots.

Now let's talk makeup. A professional makeup kit filled with all the items a true makeup artist uses would be a miracle for most women. However, most celebrity makeup artists don't just give away their secrets in one perfect makeup package you can buy.

So, we've done all the hard work for you here at Makeup Tips Magazine. It's time to build your own makeup kit, picking and choosing from the best products that senior celebrity artists use regularly on their famous clients.
The Best

Exfoliator
and Cleansers
Cleaning your pores thoroughly and sloughing off dead skin is absolutely crucial to putting up a good face. That is why its the most important step, and put at the top of our list.

Without this, your skin will look like it does when you apply foundation to flaky skin- aged, rough, and dry.
Start with a fresh, dewy face as the canvas for your makeup palette.
Here are some of the best:
The Best Moisturizers and Sunscreens
Every celebrity knows that the absolute key to perfect skin is to wear sunscreen every single day without fail.

UVA rays are the ones that cause your skin to age, showing wrinkles, brown spots, and saggier skin.

UVB rays are responsible for causing free radicals in the skin, which also promotes cancerous skin cell duplication.

It is important to wear a sunscreen that will protect you from both. Deep-penetrating moisturizers also play a big part in having supple, youthful looking skin.
Here are a few of the best sunscreens and moisturizers to add to your professional makeup kits:
This list was about 3 products longer, but they have slipped a lot in the last couple years. Not to mention there has been a plague of bootleg and poorly copied products out there.
We don't want to steer you wrong. So we simply removed the inferior products! Your worth it.
Best Makeup Primer
A makeup primer is absolutely essential for a flawless skin texture and color correction.

Especially as we age, skin becomes less smooth while pores and wrinkles fill up with makeup, making them stand out even more. Add one of these to your professional makeup kits for a complete array of tools.

Primers provide a surge of moisture, hydrate rapidly, and create an incredibly smooth canvas to work with. Apply it to a freshly cleansed and prepped face before you start applying makeup.
Best Foundation Makeup for Professional Makeup Kits
A flawless foundation on moisturized, dewy skin is the single best step to looking young and vibrant. It's important to choose a shade that matches your skin in natural light so you look perfect indoors and out.

The lady behind the beauty counter can help you if you need it. Find the Top 5 Best Foundations here to help you add the most important piece to your makeup kit.
Best Concealers for Flawless Skin
Concealers are found in just about all high quality professional makeup kits, and for good reason too. Concealers work wonders on just about everything.

They can cover pimples, age spots, fine lines, scars, enlarged pores, and small nicks in the skin without leaving a trace. Find yourself a concealer that matches perfectly and you are well on your way to celebrity perfect looks.
Best Makeup Highlighter and Contour
Another thing professional makeup artists constantly do for their clients is delicately shape their faces using highlighting and contouring makeups.

This can effectively create the illusion of high cheekbones, a slim facial structure, and plump dewy skin.

For some quick tips on how to do this, start by lightly swiping a bronzing powder beneath your cheekbones, until you reach the apples of your cheeks.

Stop at the point that is directly below the outside corners of your eyes, keeping the brush below your cheekbones.

Then, use a highlighter starting just below your temple, and form a comma shape that curves just below the outside corner of your eye, directly on top of your cheek bone. Here are two favorites used widely by professional makeup artists: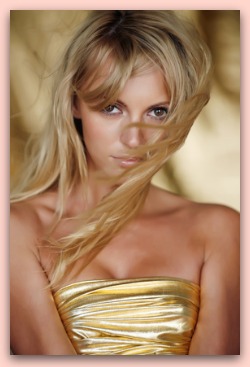 Best Blush and Bronzer in Professional Makeup Kits
Choosing the right shade of blush can completely change your entire appearance, especially if you typically don't wear any at all!

The best shade for you is the one that will be closest to your natural flush.

As a rule of thumb, pinch your cheeks in the morning when you aren't wearing makeup, and use that color to match your product.

Here are the Top 5 Blush Products For Your Professional Makeup Kits and the Top 5 Best Bronzer Picks on the market today.
Best Eyeshadow for Radiant Eyes

When it comes to eyeshadow, you really want to choose a product that is of high quality.

It will be easier to apply, stay on longer without smudging (eye primer necessary), and give you a very vibrant look.

If you invest money into nothing else in your makeup bag, make it for your eyeshadow! Top 5 Celebrity Approved Best Eyeshadow Picks.
Best Mascaras for Long Sultry Lashes
When it comes to your eyelashes, you can usually get away without investing in a very expensive wand.

There are some excellent higher-end mascara products out there, but also a few drugstore brands that will look just as stunning. Pop a couple of these into your professional makeup kits and you are set.

The key with mascara is to choose the right shade for you. If you have red, blonde, or light brown hair, it is often a good idea to choose a brown mascara. You will look more natural and the color will complement your eye makeup better. Darker haired women should stick with black.

If you have blue or hazel eyes, you might also choose a mascara that is a very dark navy. You won't be able to tell that it is actually blue, but it will bring out the color in your eyes much more than a brown or black mascara will.


The Best Lipsticks, Lip Stain, and Lip Glosses in Professional Makeup Kits
It can be difficult to find a lipstick shade that complements your skin tone and eye color at the same time.

However, some brands have high quality lipsticks that glide easier and blend with your lips to create a more natural color than a cheaper brand might do.
We recommend choosing from the lines of
Make Up For Ever
,
NARS
,
Chanel
and almost any of the brands you can find in Sephora
One amazing lip stain we recommend, also that can be bought in online, is
Benetint, made by Benefit.
This stain can be used on lips and cheeks, and provides a truly beautiful rosy color.
You can also mix it with a dab of lotion to apply lightly on your face.
Some of the best lip glosses can be found online for less than you can get them at stores! Including the
NARS line
,
Smashbox
,
Kiehls
, and a special mention for
Philosophy Kiss Me
lip glosses.
For more information on how you can unlock your potential and get yourself a professional kit, you can click here.
---
Makeup Tips Magazine

›
Applying Eye Makeup
› Professional Makeup Kits
---
---