The Best Eyeshadow
Makeup for Professional Eyeshadow Techniques

Finding the best eyeshadow for your complexion can take your look from average to stunning in just a few minutes. Discover how to apply eyeshadow with high quality makeup that provides long-lasting rich color.
High quality eyeshadow should be full of color, easy to apply, and should make your eyes stand out in the crowd. The best eyeshadows will also last all day without fading or rubbing, especially if you use an eye primer first.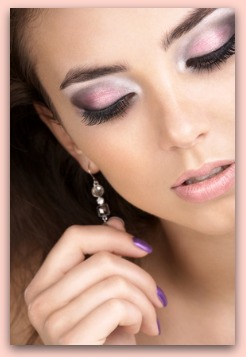 Eyeshadows come in both cream or powder form for easy blending, and also in a matte, semi matte, or iridescent sheen.

Women who have learned to apply their makeup like a Hollywood makeup artist know that they must also use the same products that celebrities and makeup artists use, if they want to achieve the same flawlessly stunning effect.

Here are the Top 5 Best Eyeshadow Picks, used frequently on fashion runways and photo shoots.
NARS Eyeshadow
NARS definitely isn't known for giving its products long frilly names, but their makeup is some of the best you can buy for a pristine look.
Their single eyeshadow compact collection comes in many different shades, each with vibrant, beautiful color. You can choose from either a powder or cream shadow.

The powder shadow is especially useful because you can apply it wet or dry for a more casual or dramatic look.

Both NARS cream and powder shadows can duo as either eyeshadow or eyeliner, or blush if you choose. They are very versatile and blend easily for a polished look.

Narscosmetics.com $23
MAC Pigment Powder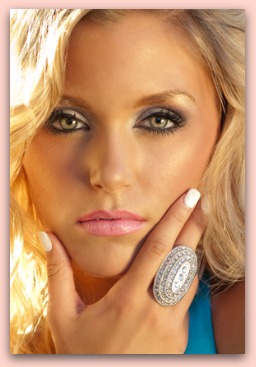 MAC pigment pots are a favorite of many celebrities' personal makeup artists.

They come in more than 30 shades and are so highly pigmented, you only need to put a tiny bit on the end of your brush to brighten your eyes, lips, or cheeks.

The powder is incredibly fine, and feels silky when it is applied. It is very blendable.

MAC pigments also come in brighter colors, as well as neutrals. If you like wearing brighter party makeup often, this would be a good choice for you.

If you prefer a cream shadow, the MAC Paint Pot is a pretty alternative to the powder.


Once being available to professionals only, MAC is now a public makeup line that is well known for being one of the best.

Amazon.com 7.5g $17
Dior 5 Color EyeShadow Compact
Dior is definitely one of the most expensive brands of makeup you can buy, but it is also known for its stellar quality and beautiful natural colors.

If you don't mind the cost, the Dior eyeshadow compact is a fabulous makeup option with a palette adorned by 5 colors neatly arranged.

These palettes come in 18 different shades, so you can find the combination that is perfect for your skin. They are well known for being extremely silky, feeling just like velvet on your eyelids.

The particles are also very soft, so you don't have to worry about rubbing to blend the powders.

Dior.com $53
Make Up For Ever Eyeshadow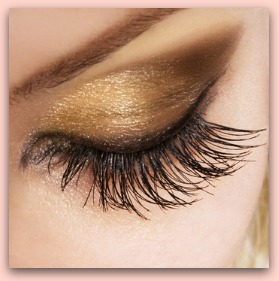 Make Up For Ever is another favorite brand of many of the top artists in Hollywood.

Its eyeshadows come in matte, semi matte, and iridescent finishes.

Each of these can be great for different occasions, so build up a makeup kit with a few of each to give every day a new look.
Make Up For Ever eyeshadow comes in 109 shades! You won't be lost looking for the right shade, although it might be difficult to choose among the many pretty colors.

These shadows are very vibrant and long lasting, one reason the celebs use them so often. They also have great light reflecting capabilities (an essential for photoshoots).

If you're looking for a high color complete kit with hundreds of different style options, take a look at the Make Up For Ever 12 Flash Color Case at Sephora.

Color Case $95
Eyeshadow $19
Urban Decay Deluxe Eyeshadow
Urban Decay carries one of the best eyeshadow compacts. Their trendy makeup line is especially popular with women in their twenties and thirties.

Their eyeshadow is bright, shimmery, and comes in many different colors. The powders feel creamy to the touch, and are incredibly lustrous compared to many other brands.

Individual eye shadows also come in a beautifully decorated compact, for those of you girls who can't pass up great packaging (me!)
urbandecay.com

Back to How to Apply Eye Makeup from The Best Eyeshadow


Return to Makeup Tips Home from "The Best Eyeshadow"
---
---