An Asian Make Up Tutorial
How to Create Pretty Asian Makeup Looks
Discover the best Asian make up looks and styles for any occasion! Asian eye make up is beautiful, exotic, and easy to apply.
Asian women are probably one of the luckiest when it comes to makeup and styling options.

They already have a beautiful exotic look most often coupled with flawless skin.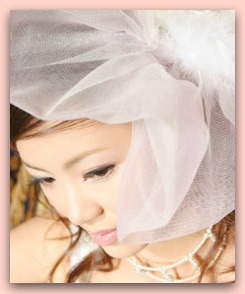 Their eyes are a beautiful almond shape and rarely have any wrinkles or fine lines.

Creating gorgeous made up looks for an evening out or a summer get together is easy.


Because of the perfect skin tone, Asian women can wear almost any shade of eyeshadow without a problem.

Light, shimmering taupes and peach colors are great for daytime, while bold metallic hues spice up an evening look.
Makeup for Asian Eyes and Skin
Sometimes it can be difficult to find the right shade of foundation for Asian skin, however. Many standard foundations have pink undertones whereas ones with yellow undertones are needed for a good match.

Iman Cosmetics is a makeup line made specifically with the goal of matching foundations to various ethnic skin tones. It might be a good line to try if you haven't had success in finding just the right shade for your skin tone.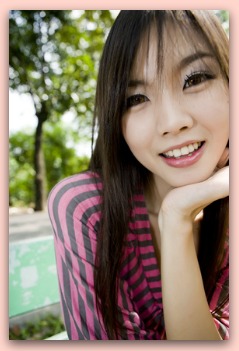 Mascara and eyelash curlers can make a big difference in your overall appearance if you have typical pin straight lashes.

A set of false lashes for a night out will also make your eyes pop and seem very alluring.

Apply your eye makeup first, and then curl and mascara your lashes wiggling the brush outwards and up for a full effect.

One of the prettiest styles of makeup on Asian women is the bold, bright eye.
Stunning Asian Make Up Looks
Begin by lining your top and bottom lashes with black eyeliner pencil, just from corner to corner.

Then take a bright colored liquid liner pen, maybe in emerald or aqua blue, and draw on a winged eye just above the black eyeliner. Top with mascara and falsies if you would like. A nude lip gloss or lipstick and light blush will finish up your look.

If you are preparing for an evening out, line your lashes with black eyeliner pencil and then create the winged look with black liquid liner.

Add a touch of pale gold or taupe shimmery shadow above the liquid liner for a dramatic, sexy look. Finish the look with lips of true red color and a tiny bit of gloss over the top. This is a very classic and elegant Asian make up style.

One color you should avoid in day-to-day makeup is yellow. Because yellow is a common undertone in Asian skin, wearing yellow or light green eyeshadow can often make your appearance look washed out or unclean.

It is best to stick with neutral brown earth tones and bright colors with cool undertones such as blues and purples. Lavender is an especially favorable Asian make up color for the eyes because it contrasts well against yellow-based skin tones.
Return to Makeup Tips Home from Asian Make Up
---
---