Your Headline
Find the best Halloween makeup ideas for a pretty party costume. Use our Halloween makeup tutorials for a great night out. It is also one of the best times of the year for playing with makeup and creating dramatic style.
It is a time when heavy makeup and unique design is appropriate for the occasion and can really make you stand out in a crowd.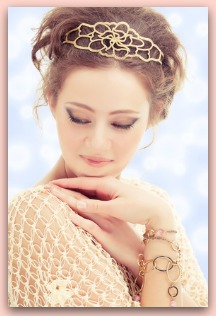 Your makeup can be either simple or intricate, depending on your costume. Animals, mystical creatures, and cultural figures are some of the most common and easy-to-create Halloween faces.

When you are planning your Halloween makeup, make sure that you practice ahead of time.

Apply your face once or twice well in advance so you become familiar with the application and aren't fussing the night of Halloween.

You should also choose colors that match or will complement your costume. This will make you look more pulled together and prepared for the evening. It is usually a good idea to apply your makeup after you put on your costume so as to avoid smudging your face and staining the outfit.

Whatever you decide to mimic for Halloween, carry the makeup items you used as well as some makeup removing wipes in a small case for reapplication on the go. As the night goes on, it is likely that you will need to touch up here and there.

An all over foundation primer can really help your makeup stick, however, so make sure that you apply that first to clean skin and then put your makeup over it. Here are some fun, pretty Halloween makeup ideas to start off the night.
One of the prettiest costumes for Halloween are fairy ensembles. These are usually very feminine and can make you look dressed up in costume without resorting to unsexy werewolf and goblin attire.
These can also be worn at country fairs and Renaissance festivals.
The Perfect Fairy Costume
requires great makeup!
Halloween makeup ideas like this geisha costume may look more authentic on women of asian descent, however, anyone can play up the modern twist detailed in the tutorial.
Complete your look with flowered hair sticks, beautiful oriental fabrics and thick, flat sandals.
Get one of these Geisha Costumes for these Halloween makeup ideas!
Ever thought of recreating the style of Marilyn Monroe or Elizabeth Taylor for a sexy Halloween party?
This cat eye tutorial isn't for the feline look- we were thinking more along the lines of the
Sex Kitten!
If you definitely want to be the only one out with your costume idea, try creating an ancient Egyptian look complete with traditional eye makeup and clothing attire.
You can make this one as simple or extravagant as you like, and we'll show you how!
Great for the Queen of the Nile
.
If you've decided to go the feminine fairy look but aren't sure which type of fairy specifically to emulate, check out this tutorial.
Here we go over meadow fairies, ice fairies, young maidens, dark fairies, and forest fairy ideas.
---
---