Bare Escentuals Mineral Makeup Foundation
Natural mineral makeup foundation is light, powdery, and perfect for sensitive skin. Loose and pressed mineral foundations provide great coverage and natural sunscreen for your face.
Mineral Makeup Foundation
started in the 1970s, and was almost unheard of to the common public at the time. A few small boutiques around then sold tiny batches of specialty makeup, mostly for the alternative souls that sought chemical free makeup.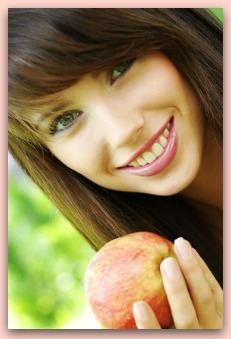 More than a decade later,
Bare Escentuals
became one of the world's bestselling makeup producers through their advertisements on QVC for pure makeup.
Their new earth products were launched on television and marketed nation wide, and then gained an enormous following.
Natural Mineral Make Up
Mineral foundation makeup is great for women who have acne, scars, or rosacea. True mineral makeup has absolutely no synthetic ingredients and is only made from minerals found in nature.

This makes it a product that is easy on your skin, and can be worn all day without causing breakouts. It is also good for sensitive skin because you can build it up in thin layers to provide excellent coverage of imperfections, while still looking natural.

There are a few things to be aware of, however, when shopping for mineral makeup. If you have darker skin, it may be more difficult to find a shade that really matches your skin. Ask for samples or have a sales woman help you find the right shade before you buy.

You should also be aware of companies that add unnatural ingredients and still call their makeup "mineral". Many companies do this to increase shelf life and make their makeup more luminous once you apply it.

Always double check that there are no ingredients that don't come straight out of the dirt before you buy a mineral makeup product.
The Best Foundation Makeup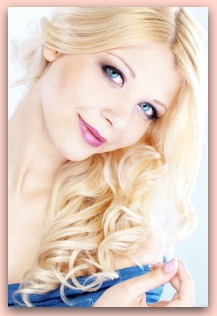 Mineral Foundation
leading line,
Bare Minerals
is one of the top mineral makeup lines on the market today, and has for over 30 years.
Their products are 100% natural and don't contain any additives or fragrances.

All of their foundations are SPF 15, which can be a good boost over your daily facial sunscreen. They also offer 20 different shades of foundation, making it a good option if you have had trouble matching your particular skin tone.

Zinc and titanium dioxide are the main natural ingredients in mineral foundation that provide protection from the sun. What could be better than makeup that won't clog your pores and has SPF?

Authentic mineral makeup also doesn't settle into fine lines and wrinkles, contrary to popular belief. Fillers and powders can accentuate lines, but only unnatural mineral products will contain either of these.

Since the 1980's, mineral makeup foundation has become a beauty revolution and an important daily essential for women with sensitive skin and mature skin.

It often feels cool and creamy as it buffs on, but dries powdery and fresh. If you are trying to abolish that caked-on look of typical foundation, mineral foundation may be your last stop!
---
Makeup Tips Magazine Home

› Best Mineral Makeup Foundation
---
---