Vanity Makeup Tables

Beautiful Make Up Tables for Any Room
How to select and decorate beautiful vanity makeup tables to fit your bedroom. A mirrored vanity table is a staple for any woman's personal area to dress and beautify.

Vanity makeup tables have a long history. They have been used since the 1700s and were commonly found in the bedrooms of royals and important wealthy people in the political system in Europe.
Bedroom Vanity Tables in History
Vanity tables were also an integral part of colonial history, where just about any man or woman of respect had one in their home. These were used by ladies to perfect their large hats and makeup, and by men to adjust their wigs before leaving the home.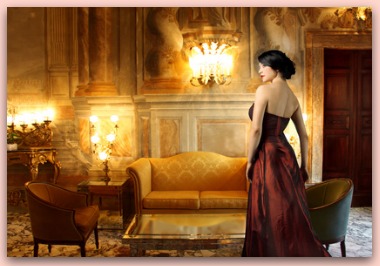 Today, vanity makeup tables are used to decorate a room, allow a woman to apply makeup with good lighting, and are also used in backrooms for models and beauty pageant competitors.

A vanity makeup table consists of a table with a mirror attached to it, and sometimes surround lighting. The mirror may be a stand still type, or may be a hinged mirror for easy adjustment.

Most vanity tables with lighting have light bulbs lining the outside edges of the mirror for properly dispersed light. These makeup tables are often very beautiful, and can be the centerpiece of any bedroom.

They can be decorated beautifully with mirrors and candles for a relaxing atmosphere. Some vanity tables are extremely ornate pieces, the focal point of the room. Others are simple and functional, making it easy to get ready for the day.
---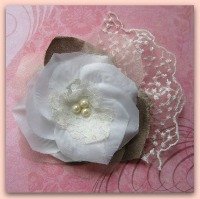 ---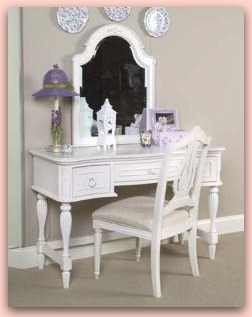 The Perfect Vanity Dressing Table
Bedroom vanity tables are typically known for being Victorian in style.

Quality tables are intricate, beautiful, and often hand carved from the best wood.

Many would consider a furniture piece such as this to be an heirloom, passed from mother to daughter for generations.

One great way to add a little elegance and history to your vanity table is to place a few vintage perfume bottles around the far corners, to inspire an authentic look.

You may also want to add lace, antique jewelry, and perhaps a porcelain powder shaker to complete the look and make the most of your bedroom's look and feel.

If you don't already own a vanity makeup table and are looking to buy one, there are many options available today. Some of the most basic tables start at $40, and likely do not come with drawers or a mirror. These are usually just a simple bedroom table that one can decorate or use for more practical purposes.
Authentic Vanity Make Up Tables
The more authentic furniture pieces usually start around $150, and can often cost more than $300 for the absolute best. There are, however, some perks to spending a few hundred dollars on your bedroom vanity table.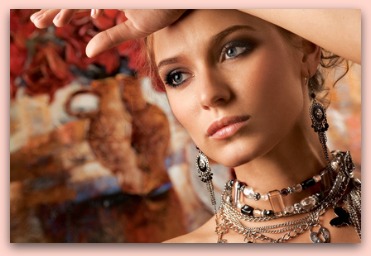 First and foremost, you will get higher quality.

Oftentimes today, furniture pieces are made with a lesser wood coated with a darker veneer, such as mahogany, to mimic a better piece.

However, it becomes glaringly obvious when a scratch appears in the veneer and the real wood shows through.

Authentic handcrafted vanity tables are made from a quality wood through and through, such as cherry or mahogany, and will only have a clear top coat to protect the wood.

These tables are often sturdier and more scratch resistant because of this, and have very intricate detail that resembles a true Victorian makeup vanity.

You should also expect to pay a bit more for tables that include the mirror and either a single drawer above your lap, or a few down either side of the table legs.

Victorian style makeup vanities are gorgeous pieces of furniture, and can often turn a boring bedroom into an elegant sanctuary. Spend some time looking for a piece that matches your current décor and is within your budget. You may also be able to find an older piece at an estate sale for a lot less money.