Makeup Tips for Smokey Eyes

How to Create Beautiful Smokey Eyes Makeup Effects
The best makeup tips for smokey eyes that are beautiful and natural looking. Discover the best make up for smokey eyes that will last all night without smudging or fading!

Smokey eyes are great for parties, get-togethers, and even dates! This classic sexy look never goes out of style, and almost anyone can pull it off with the right shades and a little practice.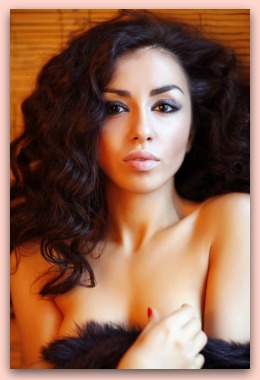 Best Smokey Eye Application Tips
The key to achieving a beautiful smokey eye look is to blend, blend, blend. Sharp lines around your eyes can make you look older and can even enhance fine lines.

You will need eyeliner and both a light and dark eyeshadow in complimentary colors, as well as an eyeliner brush, eyelash curler, mascara and, preferably, eye primer.
First, make sure you start with a clean face. Apply your foundation, powder, and blush and then prepare to work on your eyes. An eye primer will go a long way in this situation, keeping your eyeshadow from melting off and creasing on your lids.
Apply a quick swipe to both lids, and allow it to dry. Primer is an essential first step in these makeup tips for smokey eyes.
How to Do Smokey Eyes With Bold Color
Next, choose your eyeliner. This can be black, charcoal, violet, emerald, or sapphire, but you will want it to be dark and beautiful. Some of the best makeup experts use eyeshadow in place of eyeliner, because they know how well it blends.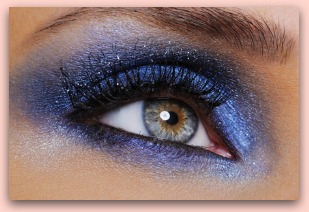 Apply the liner or lining shadow to your upper lash line, making it a bit thicker at the outer middle part of your eye and swiping outwards to create an "almond" eye.

You will want to line your lower lash line as well, but do not use liquid eyeliner. Choose either a matching pencil or the same shadow you used for your upper lash line.
The next step is to apply a light shimmery base color to your lids, all the way up to your brow bone. This will provide the pretty foundation for your entire look.
A Smokey Eyes Make Up Tip on Eyeliner
Then, use a small brush to apply the darker eyeshadow, starting from your upper lash line and sweeping upwards until you reach your crease. (Make sure you don't go past your crease!) More than ever, this is the time to blend, blend, and blend some more.


Blend until your eyeliner line disappears and the color fades from dark to light as it reaches upward. Do the same on your bottom lash line, however, you will not want to apply very much or go more than a few millimeters below the lash line or you will get the "black eye" look.
You will probably need to practice the look a few times to get it just right. Plan on having a few practice days in advance before the event to try out these makeup tips for smokey eyes until you get the perfect style.
As a last step, take a few moments to curl your clean lashes with an eyelash curler, starting at the base and holding for a few seconds. Make sure you continue to curl the middle of your lashes, and then the tips for an additional few seconds to get the best look. Top with a few coats of dark mascara and you are ready to go!
Back to How to Apply Eye Makeup from Makeup Tips for Smokey Eyes

Return to Makeup Tips Home from "Makeup Tips for Smokey Eyes"