Best Eye Makeup Removers
Top 5 Best Eye Makeup Remover Pads and Bottles
Wearing clear mascara to avoid raccoon eyes? The best eye makeup removers should be easy, effective, and safe for your eyes. The right product can make wearing makeup a fun and stress free part of any day.
There is nothing worse than trying to wash off your mascara at night, only to end up with smudged mascara that refuses to budge. You can easily prevent this by picking a high quality eye makeup remover.

If you have sensitive eyes that are prone to burning, you are likely to find success with a higher quality eye makeup remover, rather than a drug store brand.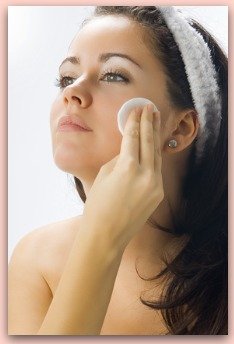 Women who also wear a lot of eye makeup, or wear waterproof, can benefit from some of the best removers available.

Your makeup should come off in just a few swipes without pulling at your skin or leaving residue in your lashes. Here are our Top 5 Best Eye Makeup Removers!
The Balm Balms Away Makeup Break-Up
This isn't your typical eye makeup remover. Balm's Away comes in a decorative tin and looks like a shiny lip balm. It is not oily on your skin, but does resemble the consistency of Vaseline.
It is rated one of the best makeup removers because it dissolves waterproof makeup quickly, and only takes a couple of swipes with your finger to remove makeup completely.

Balm's Away is also natural and safe; it contains no parabens, sulfates, fragrances, dyes, or phthalates. It is a favorite of many professional makeup artists in the beauty industry for how effective and smooth it is.

Sephora.com $20
Ole Henriksen Purifying Eye Make-Up Remover
If you prefer the convenience of disposable eye makeup remover pads, Ole Henriksen is the one to choose. These pads are a little more on the expensive side, but they are easy to use and remove makeup quickly.
They also contain vitamins and natural extracts to soothe your skin and keep puffy eyes at bay. Ole Henriksen pads are safe for women who wear contacts, and they don't contain any sulfates, fragrance, dye, petro-chemicals, phthalates, GMO, or triclosan. Two thumbs up!

Sephora.com $25
NARS Eye Make Up Remover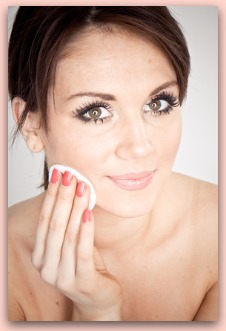 Don't be fooled by its nonchalant sounding name. NARS has great products, and its eye makeup remover is no exception. This liquid formula is very mild and gentle, making it a great choice if you have sensitive eyes. It is opthamologist-tested and approved, unlike many brands.

It is also made with natural aloe and cucumber, which soothe and cool for a refreshed feeling before bed.
The NARS formula is especially nice because you don't need very much to take off your makeup, so the bottle will last you for quite a while.

NARScosmetics.com $25
Philosophy Just Release Me Dual Phase Makeup Remover
Philosophy makes another mild and gentle , sting-free removing formula that is easy on sensitive skin and eyes. This one is very good at breaking down makeup quickly, so that you don't need to rub to get your mascara off.
It is oil free, and made with aloe, cucumber, and chamomile extracts. Philosophy makeup remover also has no parabens, sulfates, fragrance, dye, phthalates, propylene glycol, or polyethylene glycol. What more could you ask for in an eye makeup remover?

Sephora.com $18
Make Up For Ever Sens'Eyes Waterproof Sensitive Eye Cleanser
This eye makeup remover by Makeup For Ever is probably the best you can buy if you have extremely sensitive eyes. The eye cleanser is a gel formula instead of liquid, which makes it particularly effective at removing residue.
It is also an oil free mineral cleanser, making it more natural and environmentally friendly than other brands. Your skin will feel very soft after you use it, but it isn't greasy to the touch. Make Up For Ever has a particularly lightweight eye cleanser that is great for women with oily skin.

Choosing the best eye makeup removers for your skin is dependent on your skin type and sensitivity. Many women with dry skin prefer to use an oil based cleaner, while others with oily skin may prefer a water based product.
Ask the lady behind the makeup counter to test a couple of different brands on your skin to help you decide which is the best fit before you buy.
Back to How to Apply Eye Makeup from The Best Eye Makeup Removers

Return to Makeup Tips Home from "The Best Eye Makeup Removers"
---
---