Best Foundation Makeup
Applying Foundation Makeup Like A Professional
The best foundation makeup covers naturally and won't make your skin look cakey. To get an airbrushed Hollywood appearance, it is a good idea to buy the best makeup foundation you can. A quality product is worth every penny you spend.
If I could choose to have one part of my face look perfect each day for the rest of my life, I am convinced that I would choose my skin.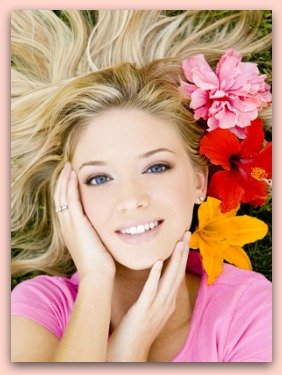 Whether you're having a bad hair day or you got caught with mismatched socks, almost any beauty situation can be offset by the look of a positively glowing complexion with the best foundation makeup.
Unfortunately, one of the hardest things to find in the beauty department is the right foundation.
Many women refuse to wear it because of how unnatural and heavy it is.
The struggles of foundations that cake, flake, or give off an orange hue are well known to most makeup fashionistas.
In a desperate attempt to find the best foundation for any skin tone, we have found and reviewed the Top 5 simply gorgeous formulas available.
Make Up Forever HD Invisible Cover
Foundations
One of the Best Foundation Makeups is Make Up Forever HD
, After a sample test we certainly can't rave about this beautiful foundation enough!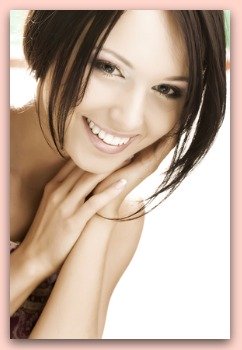 Made with silica micro beads and sericite mica, Make Up Forever HD is a luminous, light reflecting foundation that creates a beautiful glow.
It is a favorite among makeup artists in Hollywood because of its Silicone Elastomer, which reflects light well enough to throw off the flash from a camera, giving celebrities a natural matte look.
In fact, this is the exact foundation worn by Katy Perry at the Grammy Awards. She may have some wacky outfits, but her skin is always pristine!
Make Up Forever HD is an oil free formula that, as the company states, gives a "soft focus effect", and comes in 25 natural looking shades.

It looks simply flawless with the HD primer underneath, and, if you want to go all the way, can be topped with the Make Up Forever micro powder for a final finish.

A little goes a long way with this product, so we recommend it despite its high price tag. Make Up Forever is a great line, and carries some of the best foundation makeup you can buy.
Air Flash by Christian Dior
If you are willing to spend a pretty penny for a flawlessly airbrushed face, Air Flash by Christian Dior is one of the best foundation makeup brands.
It is a mist foundation that has become extremely popular because of its use by makeup artists.
Once exclusive to professionals, it has now entered the public market.

Air Flash covers fine lines, dark patches, and acne without looking back and stays put all day without rubbing or fading.

Many users also say that it does a good job of taking the redness out of their skin.

It was created as a mist for the face.
The tips from the best makeup artists suggest that the way to get the most flawless skin is to use a short Kabuki Brush to buff all over the face and neck.
Giorgio Armani Luminous Silk Foundation
The best of the best certainly comes at a cost, but the Giorgio Armani Luminous Silk Foundation surely takes the cake (along with a few others!). The formula is very sheer, with medium coverage for those with only some imperfections in the skin.


Also used by celebrities and make up artists, this silky foundation is award winning and well known with makeup professionals for its natural matte finish.
L'Oreal Paris True Match Super Blendable Powder
For all the women who like to shop for deals, L'Oreal Paris definitely delivers with their best foundation makeup line.
True Match is touted as giving one of the most glowing and nearly invisible coverages. Another perk is its variety of shades, which can be very helpful for women with ethnic skin tones.
If you have many skin imperfections, however, you might opt for something with a little more coverage than True Match.


It is a somewhat sheer formula that works best for light to medium coverage skin.


L'Oreal Super Blendable Powder feels more creamy than powdery, and blends easily with the provided makeup sponge.
Bare Minerals Original SPF 15
Mineral makeup has become a beauty craze over the past decade or so as more and more women jump on the natural ingredients bandwagon for healthier skin.




If you have oily skin, acne, or many fine lines, all natural mineral makeup is a great way to save your skin and cover it at the same time.

The Bare Minerals Original is a mineral powder that comes in 20 different shades.
It has a very light feel as you buff it on, and is so moist feeling that it won't accentuate dry skin with any flakes. It is completely oil free and chemical free, and is easy to apply by swirling it on with a large face brush.
Thankfully, Bare Minerals looks quite natural and, as a powder, does a good job of eliminating shine if you have oily skin.
This makes it one of the best foundation makeup brands available, and is very popular since its start in the '70s.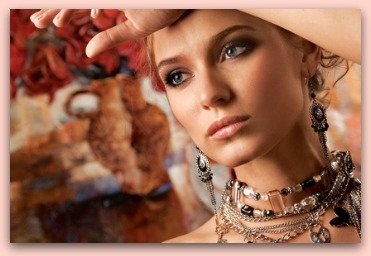 ---
Makeup Tips Magazine

> Best Foundation Makeup
---
---