Nars Makeup Review
Nars makeup is probably one of the best makeup lines you can choose from if you are looking for the highest quality, crème de la crème, best product. Created by Francois Nars, the collection is a favorite among the hottest celebrities, starlets, and beauty editors around the country.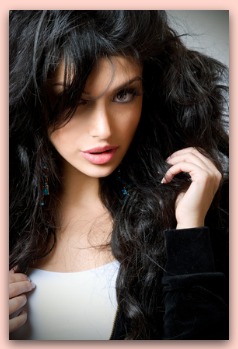 It is undoubtedly one of the first brands you will find in the bag of the most talented makeup artists in Hollywood, as well as abroad in the highest fashion arena, Paris.

Nars makeup is classic and beautiful. It may not be the most immediately trendy brand, but it has become widely renowned because of its quality and ability to suit almost any woman's face well.

One of the first things you will notice about Nars is the packaging. Unlike many brands, this one doesn't come in the fanciest of bottles and jars.
Instead, all of the items come in a simplistic, black and white container with a modern feel to its branded name.

The next thing you will notice when searching for your color, is that the company doesn't give its products long-winded names that consist of more than six words.
Their lipstick is called, well, Nars Lipstick and one of their top foundations is known as Sheer Glow Foundation. It's great for those women who don't necessarily find names like:
"
YvesSaintLaurent Dessin Du Regard Crayon Yeux Haute Tenue
" appreciable, this can prevent a lot of headaches. Say that ten times fast!
Nars Eye Shadow
One of my personal favorite Nars items is their cream eye shadow. I received a few of these compacts in a couple of different beautiful colors as a gift from my mom, and they are probably the best makeup items I have ever owned. The feeling of the cream eyeshadow is unbelievable. It is incredibly silky smooth and seems to turn to powder on your skin with one swipe.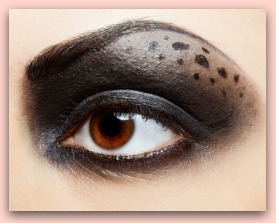 I love how these eyeshadow will last all day on your eyelids without creasing. An eyelid primer certainly helps, but isn't completely necessary. Another thing I can't resist about these compacts is the selection of beautiful shades.
Nars Makeup carries about fifteen different shades of this eyeshadow
, from modern to contemporary and all shades in the middle.
Each one is simply beautiful. They have a good selection of earth tones that are great for day to day or workplace wear, but they also have a smaller number of brightly colored shadows that will make your eyes pop.
In addition to being one of the best makeup lines available to the average girl, Nars is also one of the most expensive. Their protected line is higher end than MAC
, Smashbox
, and even Lorac
, often fitting into the same price category as Stila
, another great makeup source. Here are a few general price points on Nars for reference.
Using our links will save you a pile over time as you accumulate fabulous makeup, due to buying online.
Remember to stay clear of knock offs and expired makeup, as these are very common on personal selling sites.
If it seems too cheap to be real, it definitely is!
---
Makeup Tips Magazine

› Nars Makeup
---
---