How to Apply False Eyelashes
If you know how to apply false eyelashes, check out our tips! that look natural and pretty for everyday wear. Check out these false eyelashes tips to create beautiful bright eyes.
Long, thick, luscious lashes can make a huge different in your overall appearance pretty much instantly.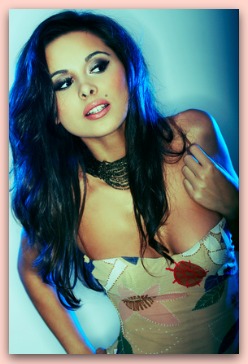 Others pay more attention to your eyes and face than anything else on your body, and so you want your eyes to always look bright, lively and youthful.
Long false eyelashes don't have to be too over-the-top for everyday use. Unless you are attending a party, you will want your false lashes to look as natural as possible.

There are two ways you can buy a set. Falsies come in both full sets and individual clusters of 5-6 lashes.
Individual sets tend to look more subtle, but both can be used for a natural day appearance. Grab whatever you have on hand and get ready for beautiful eyes!
Trim and Apply False Eyelashes
First, examine the length and fullness of the set you have. If they are too long, simply take a small pair of scissors or nail clippers and trim them shorter.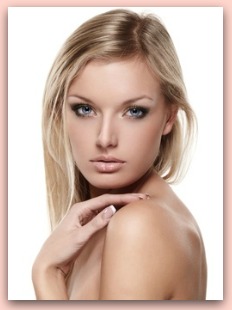 It is a good idea to trim them at slightly different lengths in order to make them blend in with your natural eyelash hairs.

You can also take a full lash set and simply cut them right in half. The smaller half will be put on the outer corner of your eyes and will look very natural and pretty.

The key with learning how to apply false lashes is to never put long clusters near the inside corners of your eyes.
Second, remove the false lashes from their packaging and begin to gently bend them in the direction of the arc they already hold.
This will loosen them and keep the edges from popping off of your eye. Next, curl your own natural lashes so that they blend nicely with the falsies.
How to Apply False Eyelashes
Put a small drop of glue on the back of your hand and then dip the root of the lashes into it, creating just small beads of glue along the base. Make sure that you have a sufficient amount of glue on each corner of the false lashes.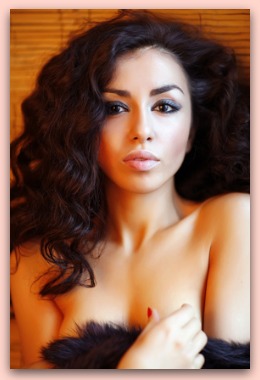 This is the part that will try to pop off of your eye first, so you want to have enough glue in place to hold them securely.
Then allow the glue to dry at least 15 seconds until it is tacky before placing it on your eye.
Lastly, place the false lashes on your eye with the base as close to your natural eyelash roots as possible.
Press the falsies down into the base of your natural lashes and hold for 15 seconds.
Our choices are both by Shany, for party and fantasy makeup and looks
The Color Frenzy Line By Shay
is simply amazing! For your regular night on the town,
The Thick and Dramatic
take the cake.
How to Apply False Eyelashes Tip:

One thing to note here is that you should never fully close your eye while applying the lashes. This will prevent you from gluing your top lashes to your bottom lashes!

After your falsies have dried and are firmly attached, apply some eyeliner or eyeshadow over the top to really camoflage the base. Then, apply mascara from top to bottom to blend your natural lashes with the fake ones. Hello, beautiful!
---
Makeup Tips Magazine

> How To Apply False Eyelashes
---
---