Eye Makeup Tricks & Ideas


Put Your Best Face Forward
Learning the best eye makeup tricks is easy and fun. Lets start with the best ways to apply your eye makeup without annoying smudges and other problems.

How to Apply Eye Makeup Perfectly
Using high quality makeup and soft clean brushes is the very first step to a beautiful face.

If your mom never gave you Makeup 101 as a teenager and you didn't have an impeccably in-style best friend when you were younger, it can be difficult to understand exactly how to apply your makeup to get that fresh-out-of-Hollywood look.
There are many eye makeup tricks that can help you achieve a flawless complexion, a radiant glow, and wide open peepers with just a few swipes of your brush.
Eye Shadow Make Up Tip:


How to Create Wide Open Doe Eyes
Do you feel that your eyes are naturally not very open and bright, a few eye makeup tricks here and there can change things around.
Dark, heavy shadows often make eyes seem smaller and not very perky.
The first thing to do is to choose a light colored, complimenting eye shadow and carefully apply it to your lids with a clean eyeshadow brush. Make sure you use a lighter base at your brow bone to reflect the light.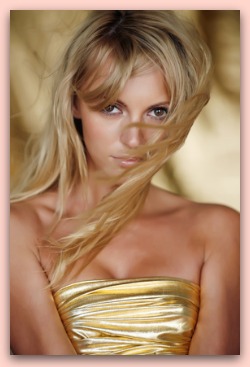 Then, take a medium dark colored eyeshadow (not black!) and apply it as an eyeliner.
Start at the middle of your eye as close as possible to your lash line, and working outwards.
Make sure you keep this line thin and "smudgy", blending well.
The next step is to do a thorough job of curling your eyelashes properly. Starting as close to the base of your lashes as you can, squeeze and hold for ten seconds.
Then, repeat this method at the middle of your lashes, and then again at the tips.
This will create very wide-open, gorgeous eyelashes.
Apply a few coats of fresh mascara, using an eyelash brush if necessary to remove any small clumps.
Viola! You are done!

Eye Makeup Trick:


That Hollywood Perfect Look
Have you ever wondered how some models' and celebrities' eyes can look so perfect on the red carpet, without any computer airbrushing?
Hollywood's makeup artists know all the secrets, and can transform any girl into absolutely sensational. You will need a few high quality makeup items to start that is the start of all eye makeup tricks. You know what they say, quality in, quality out.
Right?
Right.

First, use a face primer on clean, dry skin. This will create the basis for a flawless canvas for your makeup as it fills and covers fine lines, wrinkles, acne scars, and large pores.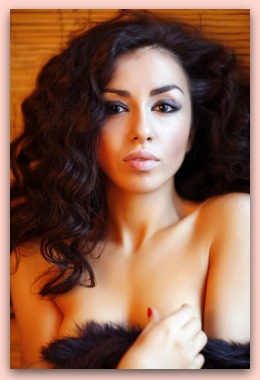 Then apply an eye primer to your lids to make sure your makeup stays put and doesn't melt off. (This happens as your eyelids produce oil and your shadows start to slide).
Urban Decay Is My Favorite
.
Next apply a liquid or powder foundation that matches your skin well. When you get to your eyes, pay special attention to dab or brush the foundation below your eyes, on the lids and brow bone, and especially at the inner corners of your eyes to cover thin blueish skin.
Blend, blend, blend with a brush or sponge until the foundation looks natural and your skin is all one color at every point around your eye. This is key to getting that airbrushed look!
Then you can apply your favorite shadows, liner, and mascara in any style you'd like, but we suggest you keep it fairly light to show off your amazing new skin!
Pro Makeup Tricks:


Deepen and Brighten the Color of Your Eyes
Making your eyes stand out against a fresh face can be one of the most beautiful and natural looks for any occasion. Fortunately, this is a pretty easy feat to accomplish, and can be perfected in just a few practice sessions.
As contradictory as it may seem, applying an eyeshadow and/or eyeliner in a color that is opposite of your eyes can really up the contrast and make your eyes shine.
If you have blue eyes, try using a matte shadow in light to medium brown or taupe, depending on your hair color. Follow up with a light application of dark brown eyeliner and your choice of mascara for eyes that pop.
Women with brown eyes are best off choosing a neutral color like peach or a natural buff pink to bring out the chocolate color in their eyes.
If you are lucky enough to have beautiful green eyes, natural beige tones and even lavender can do a wonderful job of contrasting your natural color and making your eyes the first thing people notice.
Follow up with a similar yet darker eyeliner and mascara, and be sure to curl your eyelashes for added effect to any other eye makeup tricks you apply.
---
Makeup Tips Magazine

>

How To Apply Eye Makeup

> Eye Makeup Tricks
---
---