Eyebrow Makeup Tips Tutorial

How to Shape Your Eyebrows Beautifully


Get a complete eyebrow makeover with this tutorial on eyebrow makeup tips! Trimming, shaping and coloring eyebrows is simple once you learn the proper steps!

Taming your eyebrows is a very important step in creating a finished, photo-ready look. Clean and even eyebrows bring together your eye makeup and lip color for a professional look.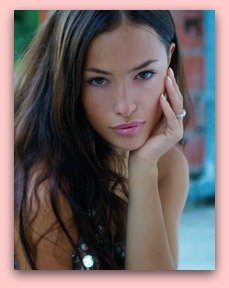 Easy Eyebrow Makeup Tips

One thing to keep in mind is to never over-pluck your brows. Thin brows actually make you look older, so it is important to keep them full yet shapely.

The first step in keeping your eyebrows nice and tidy is to brush them upwards. The double sided mascara comb and brush works great for this because of its stiff bristles.

Brushing the hairs upwards will not only give you an instant face lift any day, it also sets the way for the hairs to be trimmed.

Once the hairs are standing upright, take a pair of cutting shears and lightly trim the tops of any hairs that are standing beyond the natural shape of the brow.

Most of these hairs will occur on the inside corner of your brows because they grow the quickest. Be careful not to cut too short, you only want to trim off any overly lengthy ends.
Eyebrow Plucking Tips

The next step is to pluck any unwanted hairs. One rule to tweezing is to always, always, always pluck from the bottom of your brow. Never pluck from the top. Select a few outlying hairs and carefully pluck them out.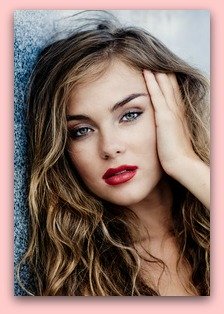 To gauge which hairs should be there and which shouldn't, follow these eyebrow makeup tips and alignment rules.

The inner corner of your eyebrow should always be in alignment with the inner corner of your eye. Not too wide, not too narrow.

The arch of your brow should always start ¾ of the way across your brow. At this ¾ point, you may begin to pluck bottom hairs to "lift" your eyes.

If plucking and shaping isn't something you are comfortable with, it is a good idea to have a professional shape them first.

Then you can continuously follow that shape as new hairs crop up, or continue having the salon shape and wax them.
The Best Eyebrow Pencil Color for You

Now that your brows are trimmed and shapely, it is time to fill them in. For best results, follow these eyebrow makeup tips:

You should always use a pencil that is lighter than your natural hair color as it will look the most natural. Never use a black pencil, even if you have black hair.
To give you an example, I have medium brown hair and use a light taupe pencil for my eyebrows. If you aren't sure which shade is best for you, it is always best to go lighter.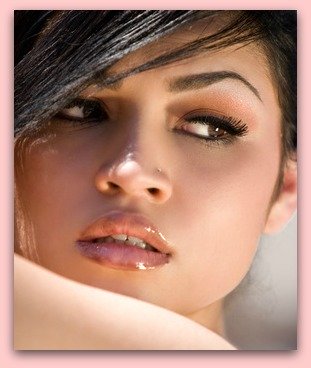 A little bit of eyebrow color goes a long way, and you want to look as natural as possible.

Make small strokes with the pencil to imitate new hairs within your brow.

Most of your strokes should be in the inner corners of the brow, with only a few covering the arches.

You don't want the arches to be as dark as the inner corners, it will look unnatural.

Many makeup artists use two shades of eyebrow coloring: a lighter for the arches and a darker for the inside.

For a day to day basis or a night out, this will give you fabulous looking brows without any additional steps. If you would like to take it a step further, however, eyebrow painting is another option.
Eyebrow Mascara Vs Eyebrow Powder

You can use a damp brush with eyeliner or an eyebrow mascara to "paint" your eyebrows, giving them extra color and glossiness.

Eyebrow mascara is somewhat sheer, and will probably look most natural if you are going out.

Painting your brows with an eyebrow or eyeshadow color is a great option if you plan on being photographed, but often looks a bit overdone in face-to-face contact.

Depending on your plans, eyebrow painting is sometimes a great way to give yourself that perfect finished look.