Eye Makeup Ideas for Any Occasion
The best eye make up ideas to try out for different occasions and events. Try both natural eye makeup and dramatic eye makeup for a variety of looks from casual to party.
How to Apply Eye Makeup Appropriately
Different occasions mean different makeup looks for women.
You will want to have several eye make up ideas in mind before you prepare for an event, or even just a simple day.
Makeup expresses your personality and can influence how people think of you.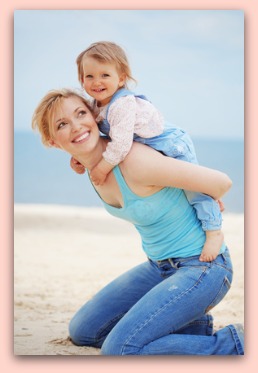 There is are certain ways to wear your makeup on just about any occasion for the best reflection of yourself; at the beach, at a friend's wedding, while meeting your new boyfriend's parents, at an after party, or just during day-to-day events.
Overdoing it or undercutting your makeup style can be equally problematic in certain situations. Check out these eye makeup ideas to put your best foot forward.
A Natural Makeup Look for Summertime
Whether you're at the beach or the lake, road tripping with your friends, or meeting new people at outdoor gatherings, summer makeup should be kept light and airy. The goal is to keep yourself looking natural, youthful, and fun, just like every summer day you enjoy.
When it comes to eyeshadow, it is best to keep it light and matte, or add just a slight amount of shimmer to your lids. Dark colors can dampen your look and look heavy and depressing. Pastels are a great way to go in both the spring and summer months, adding a little color and "pop" to your eyes.
Blondes and light brunettes should finish off with a medium to dark brown mascara, while raven haired beauties should stick with black. Waterproof mascara and a little bronzing powder is also a great way to go during the summer months. Hot weather eye make up ideas rely on a youthful appearance to be a success.
Day-to-Day Simple Makeup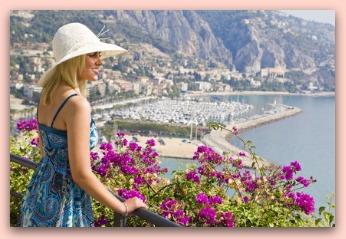 While there are days you would prefer to go makeup bare at the grocery store and other days you want to play it up a little more, mastering casual day-to-day makeup looks will present you as a smart and beautiful girl who neither tries too hard nor lets herself go. Try these casual eye make up ideas for a simple way to get ready every morning.

For everyday purposes, it is best to use makeup colors that are within a shade or two of your natural skin tone. For brunettes, this means using bronze and medium gold shades.


Blondes should stick to light natural pink, coral, and peach shades for the best effect. Lightly applying a natural shade of blush and brown mascara can top off your casual yet pretty appearance.
Party Eye Make Up Ideas
Parties after dark require a completely different approach to makeup and how one would wear it on a regular basis. This is when dark shadows and dramatic mascara fit in well and can make you the star of the show.


Be sure to keep in mind, however, that there are still some rules to party makeup that you must follow. If you go dark on your eyes, keep your lips reasonably natural. The same applies vice versa. Dark eyes and dark lips are appropriate only if you are planning a vampire costume, so make sure your face is well balanced.

Choose eyeshadow colors that complement each other, one light and one dark. Use the light to cover your brow bone, and the darker to cover your lids. A dark eyeliner can be used on both the top and bottom lash lines for a dramatic effect, topped with black or dark brown mascara. You might even take this time to try using false lashes for a night of gorgeous model eyes.
Elegant and Classic Makeup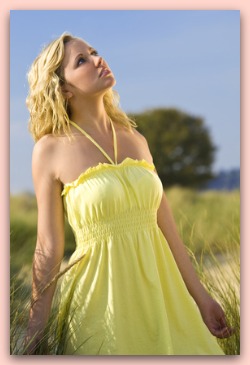 For every girl there is a time and place to look elegant, and this is one time you won't want to mess up. At holiday dinner with your boyfriend's parents or as the one giving the speech at your sister's wedding, it is important to look beautiful and modest at the same time.

To pull off an extremely elegant look, pair a shimmery light to medium eyeshadow with one to two coats of mascara and a light application of medium eyeliner. Be sure that your colors are in the same family and complement your natural colors.

Blondes should use light browns, pinks, and peachy coral colors, while brunettes may experiment more with olive greens, dark browns and bronze. Some of the best elegant eyeshadow colors are pale shimmery gold, warm bronze, shimmery natural greens, and coral hues. Add a light lip color or gloss and you are set to go!
Sexy Makeup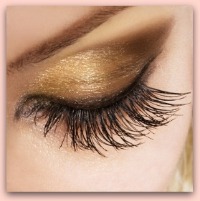 Sexy eye makeup can be one of the most fun styles to experiment with. It is similar to the party look, but usually doesn't include so many colors, relying more on dark charcoal and shimmery steel colors.
If you are planning on wearing this style of makeup, it is advisable to practice your look a few days in advance to get it just right, so you aren't scrambling last minute to transform "vampire" to "femme fatale".
With sexy eye make up ideas, you get to use it all. Dark eyeshadow and liner with a deep mascara can provide a very alluring look when properly applied. Now is the time to try giving yourself smokey eyes and messy hair. Let the eyeliner on your upper lash line extend just a little past the outside corner of your eye to create a slightly almond shaped eye.
Add a dark eyeshadow to your lid and just below your lower lash line for the smokey effect, and top with a couple layers of mascara. This would be a good time to break out that eyelash curler you've always wanted to use, or to try using fake lashes. Have fun experimenting with eye make up ideas until you achieve your desired look.
---
Makeup Tips Magazine

>

How To Apply Eye Makeup

> Eye Makeup Ideas
---
---