Makeup Tips for Teenagers
Make Up Application Tips For A Flawless Face
Makeup tips for teenagers aren't much different from those who have cosmetic experience, but there are a few very important eye shadow and foundation makeup tips young women should pay attention to.
Whether you are just starting to wear makeup or have been for a while and want to improve your skills, there are a few things to keep in mind when you are applying your makeup.
(These tips go for adults as well, but I've written them keeping in mind a few makeup mistakes I see teens make frequently.)
Flawless Makeup Tips For Teens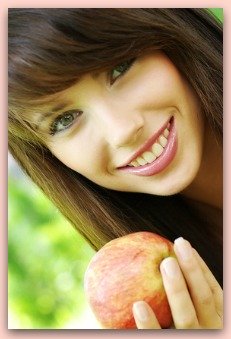 Don't worry if your first attempts aren't great. It takes a while to get used to different products and learn how they work.

Your muscles also need to build memory so you are able to apply with precision.

If you have a look in mind you want to try but aren't sure if you'll be able to do it, try putting it down on paper first.

Draw just a simple eyeball on a piece of white paper, and use your eyeshadows and liners to attempt a one dimensional replica of how you want it to look.

This is a great tool for making quick assessments of how different looks will roughly appear once on your face.
Foundation Makeup Tips for Teenagers
The first and most important tip I would give to you is to never cake on your foundation. If you are dealing with Acne or Rosacea, this can be a very tempting idea.

Really though, it is better to go more natural with less than perfect skin than to cake it on like a pancake. Plus, this will make acne and Rosacea way worse than when you started.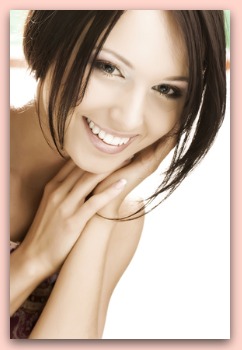 The absolute best product for sensitive skin (which I still use) is
Bare Minerals Foundation Powder
and also
All Over Color
.
This stuff is completely amazing, chemical free, and covers like a dream.
You've probably found that most powder foundations don't cover your spots very well.

Bare Minerals however, covers as well as liquid foundation because it is made up of micro particles of natural dirt (essentially).
It also helps to heal sensitive skin issues, so its a much better option that layering on liquid foundation that will only cause more pimples.

The next tip is to take really good care of your skin. This will help keep acne at bay, as well as make your makeup look better when you do put it on.

One of the most important makeup tips for teenagers is to always take your makeup off before you go to bed and moisturize daily with a water based moisturizer.
Your skin will thank you, especially as you get older.
Tips on Eye Makeup
My next tip is to avoid wearing too much eyeliner. Eyeliner can be really pretty and define your eyes well, but it doesn't look good when its been smeared on like a crayon.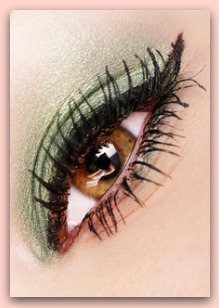 Apply it lightly to your lash lines and smudge the line so there aren't any harsh edges.

When you apply your mascara, also apply it lightly and then use a mascara brush to remove any clumps. Clumpy mascara is never attractive.

Next (and this is a big one), avoid wearing too much lip gloss. I'm not sure where this trend started, but glomping on lip gloss like it's paint is the sign of a true amateur.
Parting Makeup Tips For Teenagers

Lip gloss should be used to add a little bit of sheen to your lips and shouldn't be sticky. If you aren't sure of what to wear, start with a tinted lip balm or a lipstick that is just a shade or two off from your natural lip color.
This will give you a polished look while avoiding this major teeny-bopper pitfall.

My last tip is to remind you that less is more. It can be tempting to try to use every makeup product all at once to improve your beauty, but in reality you will look much more attractive using just a few at a time.

Keep your skin clean and your foundation light, choose appropriate lip colors and light but pretty eye makeup and you are on the right road. Don't be afraid to start small and work your way into more complicated steps.
We all started somewhere! Go out there and show what you really got!

---
Makeup Tips Magazine

> Makeup Tips For Teenagers
---
---