The Best Makeup for Oily Skin
Start With A Good Foundation for Oily Skin to Mattify and Tone
Discover the best makeup for oily skin and how to create a natural matte finish without shine. The best make up for oily skin will give you a fresh, clean look.
If you have oily skin, you've probably noticed that it can be difficult to find complementary makeup that helps the situation instead of worsening it.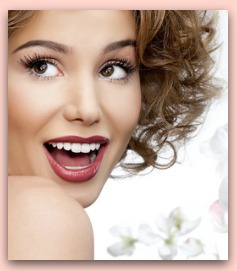 While you probably can't change the way your face naturally moisturizes itself, it may be a relief to know that you won't see the signs of aging as fast as women with dry skin.
If you want to wear makeup and look even toned all day without the shine, you will first need to be prepared to try out a few new makeup product combinations.
No one collection of makeup will work for every girl with oily skin, so spend a little time trying new things until you get it just right.
The Best Moisturizer for Oily Skin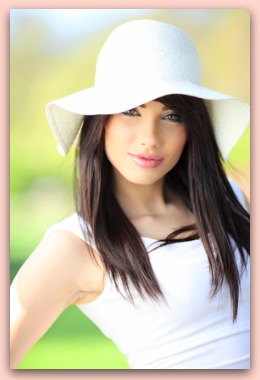 The first thing to do is to start using a light, oil-free moisturizer everyday, especially under your makeup. This may seem a little counter intuitive if your face is already oily.

The truth is that the moisturizer may actually make your body produce less oil as it realizes that your skin is already hydrated.
The absolute best makeup for oily skin won't work well if you're face isn't moisturized. Boots makes an inexpensive cream called
Boots Expert Sensitive Hydrating Moisturizer
and its also reasonably priced at under $10.
Start the day by washing your face thoroughly with a non-drying cleanser, and then rub in a sufficient amount of moisturizer.

Once your moisturizer has soaked in, it is a really good idea to use either an oil control lotion or a mattifying primer beneath your foundation.
I use a really good
Mac Oil Control Lotion
sadly it sells out very quickly, so pounce on it if you see it in a store, I have better luck online at
The Macviva Storefront
.
A wide variety of high quality mattifying primers can be found throughout
Sephora Cosmetics
.
Some of the best brands to look for I find are Smashbox
, Make Up For Ever
, and of course Laura Mercier
. They may cost a little more, but a great product is going to help your skin much more than a cheap one.
The Best Foundation Makeup
After you've applied the primer to your entire face, let it dry for about 30 seconds before applying a foundation.

Most often it is a good idea for women with oily skin to avoid liquid foundations, especially those that are oil based.

You may try out a water based liquid foundation to see if it is right for you, though. I would first recommend using a powder foundation to cover any uneven spots in your skin tone.
Bare Minerals
foundation powder is a great option for women with sensitive skin. Their products are 100% pure mineral makeup with no additives, fragrances, talc, or bismuth oxychloride.
Chanel Mat Lumiere Matte
is also a great option if you have oily skin, but is a little more expensive at $48.Their product combats shine and absorbs oil naturally from your skin to keep you looking fresh.
If you are wiling to give up some quality in order to save a couple dollars
Clinique
also makes some of the best makeup for oily skin.
The next step is to apply a light layer of translucent face powder over your foundation to set your makeup and keep any shine at bay.
MAC Blot Pressed Powder is the Best Makeup For Oily Skin
for me, and is a really good option for most. It is pretty affordable (20-30) for its quality. MAC is one of the top beauty makeup artists most-used brands for celebrity clients.
Lastly, it is a good idea to keep a pack of oil blotting sheets in your purse for quick touch ups. This will keep your skin matte and clean looking without creating the need to apply layer after layer of more makeup throughout the day. These sheets can be bought cheaply at any drugstore.
---
Makeup Tips Magazine Home

› Best Makeup For Oily Skin
---
---