Why Smashbox Makeup is The Artists Choice

Smashbox makeup is beautiful and vibrant with a sophisticated twist that makes it one of the top makeup brands on the market today.
 It all begins with Smashbox Photo Finish Products.

Smashbox
was designed to be one of the best makeups to use during full flash photo shoots for even coverage and a non-shiny appearance in developed photos.
In 1991, the two grandsons of famed Max Factor started Smashbox Photo Studios. Their aim was to meet the needs of a photo shoot with high quality makeup and great application.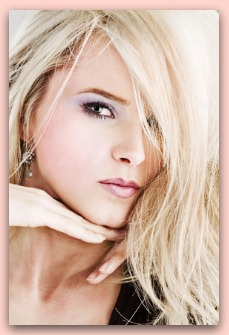 Dean and Davis Factor likely didn't know just how big their company would eventually become on the public market.

One thing that is very typical of Smashbox is how natural their tones and shades are. Their products follow a wheel of cool undertones, unlike MAC, which carries a large selection of very brightly colored pigments.
This is one reason the line is a favorite among women who like to look
natural and sophisticated
throughout the day. Their colors often fall under cool grey, green, brown, black, and beige in the
eyeshadow
and
Eyeliner Department
Another thing you will notice is that a vast majority of their products contain illuminating and highlighting ingredients that reflect light and make your skin glow. This makes a lot of sense, considering the company began catering to women who would be in front of a camera all day.

Even those of us who aren't models can appreciate radiant skin and luminous eyeshadow on a night out. Smashbox definitely has this area covered, and in the last few years has become one of the top favorites as a high quality makeup line.

In addition to having beautiful makeup that lasts and lasts, founders Dean and Davis Factor have also shown a dedication to the environment, which is reflected in their products.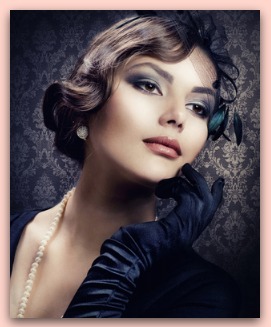 They claim that their products are "Cruelty-free" (Not tested on animals) and their packaging is recyclable.
Ontop of that Smashbox also claims that their packaging is made with Sustainable Forestry Initiative Certified paper and soy ink, in an effort to preserve trees and the other natural resources that go into producing packages like these ones.

In all of it's glory, Smashbox is probably one of the most expensive brands you can buy. The old adage "you get what you pay for" really comes into play when you are dealing with different makeups.

Smashbox makeup is a great line with stellar products, which most believe warrants a higher sticker. But would you believe they even outrank MAC Makeup for price?

The line certainly isn't quite along the lines of, say, Christian Dior makeup in price, but they are quickly trailing behind in second.
Let's take a look at a sample of their products:
Camera Ready Full Coverage Concealer
$15 - $18
High Definition Healthy FX Foundation
$32 - $38
Halo Hydrating Perfecting Bronzer
$31+ (Depending On Who You Go To)
Limitless Eye Liner
$17- $20
Hyperlash Mascara
$10- $17
In Bloom Line Of Products
$19 - $26
Photo Finish Lipstick (Our Personal Favorite Smashbox Makeup)
$18+ Depending On Style and Shade
---
Makeup Tips Magazine Home

› Smashbox Makeup
---
---