The Best Makeup for Green Eyes
The best makeup for green eyes should enhance your natural color and suit your skin tone well. Try these eye makeup tricks to make your eyes stand out in a crowd. We also can show you some of the best products for your eyes!

How to Do Eye Makeup on Green Eyes
Some of the luckiest women on earth are born with beautiful green eyes, and yet this color can still be one of the most difficult to create the right color styles with.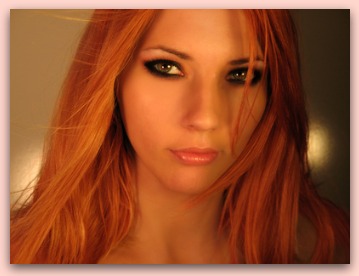 Lighter green eyes often work with somewhat different tones and shades than do their darker counterparts.
Fortunately, most emerald eyes work with colors in the same family, so it will be up to you to test and try out out the perfect shade for your eye color.
The first thing to know is which colors you shouldn't be wearing, and which types of products to avoid. Generally speaking, pink hues look terrible on women with green eyes.
Pink eyeshadow, lipstick, and blush should be completely avoided.
Instead, choose an earthy blush with coral undertones and lightly apply to your cheeks for a flushed yet natural look.
Coral and mauve, as well as red lipsticks with copper undertones, look beautiful on green eyed women.
Choose the one that is just a few shades darker than your natural skin tone. This will add a warm color to highlight your eyes and brighten your face.
Maybelline Lipstick
has a great color in each of those for a very reasonable price.
Accessorizing Makeup for Green Eyes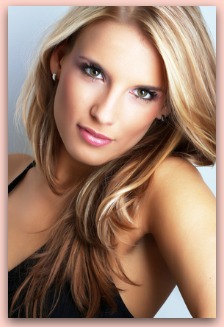 The lipstick and tinted gloss color that is best for you will depend on how fair your skin is.
For very pale women, choose lighter reddish brown hues that aren't far off from your lips natural flushed color. If you have more of an olive complexion, you can probably get away with deeper lip colors paired with light eye makeup.
Blue, gray, white, and silver eye shadows are another thing that green eyes shouldn't be wearing. These colors may emphasize baby blues (although blue and white eyeshadow have long been out of style!), but they won't look pretty on greens and hazels.
 peach, beige, green, violet, bronze, mocha, coral, gold, and of course, the earthy neutrals.
The best makeup for green eyes are earthy tones and neutrals. When looking for a good eyeshadow, look for shades of
Peach
,
Beige
,
Green
,
Violet
,
Bronze
,
Mocha
and
Coral are the best makeup for green eyes.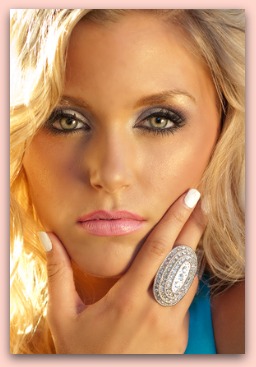 Smokey eyes look great on green eyed women, so pick your colors based on how festive the occasion is and how dark your eye and hair color is. As a rule of thumb, the lighter your hair is the lighter your eye makeup should be as well.
Eyeliners typically fall into the same color families as the eyeshadows from above, but are also darker in order to accent and show off your eyes.
Steel gray, charcoal, and chocolate brown make great eyeliners that aren't too harsh and will emphasize properly. Be sure you blend your eyeliner well so that there are never any sharp lines.
If your hair is light to medium in color, it will look most natural to stick with a dark brown mascara, and leave the black mascara to darker brunettes.
---
Makeup Tips Magazine

>

Makeup For Green Eyes

> Best Makeup For Green Eyes
---
---