How to Apply Self Tanner
Discover the perfect methodology on how to apply self tanner beautifully with the best rated tanning lotions and celebrity techniques.
Applying self tanner without streaks and blotches is probably one of the most difficult beauty endeavors you will ever encounter.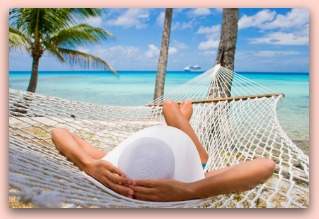 No trials and tribulations with lip liner, blush, or toe nail polish is as difficult to master as is achieving a natural colored, even tan to your entire body.

Fortunately, there are some important tips that can make the road a lot easier.
How to Apply Self Tanner Evenly
Through this walk through, we will supply you with links to our suggested products, but if you have favorites of your own, use those, but the research we have done on what types to use is important!
The first thing to do before you begin tanning is to do the prep work. Focusing on this area will make you so much more likely to look even and natural, so don't rush.
Take your time. Step one is to exfoliate well all over.
You will need to have a soft washcloth and a gentle scrub. Choose a scrub that has smooth, round beads as opposed to sharp granules.
Neutrogena Body Clear Body Wash
is our product of choice for this step.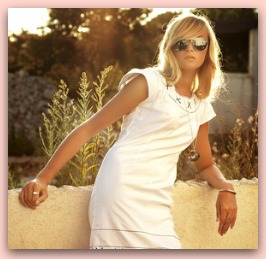 The reason is that sharp scrubs will make microscopic tears in the skin and allow tanner to sink in deeper in some areas than in others. Spend some time in the shower massaging the scrub into your skin until you are soft and silky all over.
Step two is to moisturize, of course. Use an oil-free body moisturizing lotion all over just to the point where your skin soaks up the lotion without leaving excess residue.

Hawaiian Aloe & Green Tea Oil-Free Moisturizer by Alba
is absolutely amazing. Pricy but amazing. A less costly and still effective, (But not amazing) product we can get behind is
Aveeno Active Naturals.
One celebrity secret to tanning is to use a gradual tanning moisturizer in this step instead of a standard moisturizer. This is because the gradual will work well with your tanner and give you an overall more natural color finish.
One thing to remember with this technique, however, is that you don't want to use a gradual tanner in your dry areas like elbows, hands, knees and feet. Use a normal moisturizer for those areas and the gradual on the rest of your body.
That is why we go with the method we do, its a lot easier to do, but if you want to learn more about How to apply self tanner lotion you can do so here.

Self Tanning Wipes and Rollers
Once your skin is dry, put on some medical gloves to cover your hands and use a sponge roller to apply the self tanning lotion. If you are using a spray, you can also rinse out a baby wipe and directly spray onto the wipe to apply.
Make sure that you blend, blend, blend, and always use a lighter tanner for your feet and hands. This will prevent those awful dark blotches in the creases of your skin.
If your skin feels sticky after your skin has dried, take a large buff puff and gently dab on some baby powder all over. Make sure that you don't rub it in, simply dab. This will make your skin feel like normal skin again and you can go out without that dirty feeling.
Most self tanners last around five to seven days. Once you notice the color fading, do another good exfoliating session and repeat.
It is better to tan again at this point because you will already have a semi tan base to work with, rather than starting from the beginning again. Learning how to apply self tanner properly is all about patience and practice.
Follow these tips and don't be afraid to try a few times to get it just right, because remember, the best part about this is you can always
remove it.
.
---
Makeup Tips Magazine

>

Best Self Tanning Lotions

> How To Apply Self Tanner
---
---