What is in a Professional Make Up Artist Kit?
How to Look Like a Celebrity Without Hiring A Makeup Artist
By taking great products from a professional make up artist kit, you can start a make up artist career or have the means to create beautiful looks on yourself year round!

Professional makeup artists, simply by their job description, perform fantastic beauty transformations every day. They work on celebrities, actresses, and even brides to create flawless looks that are picture perfect in every way.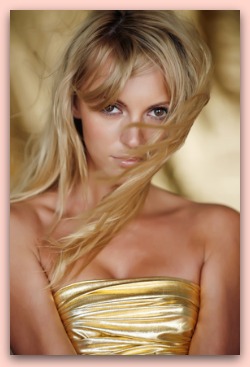 This precisely is one reason we women love magazines so much.

Each celebrity's hair and makeup is simply perfect, and always seems to look better than we are able to achieve at home.

Each new makeup product we see on the shelves seems to promise us one step closer to looking as gorgeous as Kate Winslet, Scarlett Johansson, and Angelina Jolie.

It is no wonder we are constantly searching for the product favorites of the best makeup artists in the industry.

What foundations do they use? Which eyeshadows have the longest lasting staying power?

How do they create flawless skin in their clients? What exactly is in a professional makeup artist kit and how do I create one for myself?

Digital airbrushing aside, achieving the stylish looks and flawless skin many celebrities have is certainly possible. You don't need to own every product under the sun, although a complete array of the basics will start you off well.
Compiling A Professional Make Up Artist Kit
If you want to look as flawless as a celebrity, you'll first need to put together a kit of the products their makeup artist would use on them.

This will include mostly higher end makeup, although it certainly doesn't need to be the most expensive brand on the market. So how do you know which products are worthy of being toted around by Hollywood's best makeup artists?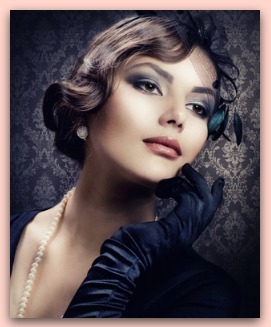 Just about any of the products and makeup lines carried by Sephora are carried by one artist or another with rare exceptions.

When putting together your professional make up artist kit, make sure that you are buying products because they complement your eyes and skin, not because it was worn by a certain celebrity at some point.

The key to beauty is highlighting your own attributes while downplaying any flaws. If you know what type of products you need but are looking for the top makeup lines to buy from, here is a short list of the best.
All of these makeup lines produce amazing makeup of all kinds, so you really can't go wrong with them. The cream of the crop are as follows in no particular order:
If you are aren't sure where to start but want to get your ultimate beauty kit put together, I've compiled some product suggestions to get you started. These products are all favored by multiple famous makeup artists and are among the best products you can buy.
Makeup Artist Supplies
Primer:
Make Up For Ever and Smashbox are notably the best of the best in this regard.
Make Up For Ever Primer
comes in many shades- green to conceal redness, caramel for ashie-ness, pink to brighten skin, lavender for sallow undertones, and more.
Smashbox Primer
is especially good for makeup that will appear in print photography, as the company's background is based off of makeup for print models.
Bronzer and Foundation:

If you haven't discovered Bare Minerals yet, now is definitely the time to try it out. The minerals are flawless, completely chemical free and hypoallergenic- needless to say they are a makeup artists dream.

The Bare Minerals All Over Color is the very natural looking and one of the most often carried bronzers in the makeup industry.
The Bare Minerals Kit
comes with both a foundation, All Over color powder, and multiple brushes. This is an essential component to your professional make up artist kit.
Saturated Eye Makeup and Body Makeup Pigments:

If you are looking for densely colored pigments for eyeshadow or any form of face and body art there are a few brands to choose from.
Kryolan
makes fantastic palettes of matte and shimmery pigments for eyes and lips that are unlike any other. These pigments look fantastic in print simply because the coloring is so dense.
Ben Nye
and
Inglot
will be cheaper than any Kryolan palettes, but you lose a bit of quality of course, but all three are very good.
Cheek and Lip Stains:

Benefit is a makeup company based in San Francisco that is notably the best of the best when it comes to cheek and lip stains.
Benefit Liquid Stain
is a rosy colored liquid stain that can be applied to cheeks or lips for long lasting color, and is a favorite of more than one top industry makeup artist.
Luminizer:
Benefit Moombeam
takes the cake on this one. Moon Beam and High Beam liquid face illuminators are favorites among makeup artists everywhere, and you can purchase them for under $25. A little pricey at first, but it is definitely a long lasting product that you shouldn't need to replace often.

If you are simply searching for lipsticks and glosses to add to your collection, all of the top brands I listed above carry fantastic products.

Search around the makeup counters and sample a few to see which colors look best on you. Try to round out your professional make up artist kit with one of each nude, pink, coral, and red based lipsticks to go with any look.
Click Here for some more suggestions about what to put in your new Professional Make up Artist Kit.

---
Makeup Tips Home
› Professional Makeup Artist Kit
---
---