The Best Blush for Your Skin

Want the best blush to highlight your face? Discover the Top 5 picks of the year with natural mineral makeup and traditional best blushes and blush sticks.
Blush is one of those makeup extras that can truly make or break your look. The right shade applied in the right areas can sculpt your face, lift your cheekbones, and highlight your entire complexion. The wrong shade or too much application can make you look amateur at best.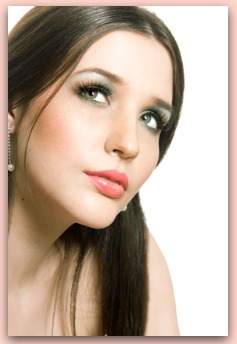 A high quality blush is one that will last you for many months, and will enhance your natural features in a beautiful way. Finding the right blush is essential to completing your look with a radiant glow.
It can also be very helpful at perking up your skin in the middle of winter, if your fair skin begins to look washed out and pale. Here are our Top 5 picks of the best blushes you can buy at the right price.
Benefit Coralista
This blush comes in only one color, but is formulated to enhance a variety of skin tones too. It is a coral colored blush that provides a very natural appearance on most women.
Coralista warms up your face and provides a radiant glow, thanks to its peachy undertones. Light gold sparkle paired with the peachy coral color brightens fair to medium dark skin.

We also noticed that it has a very nice smell that doesn't seem too fragrance like, but makes you want to open the box again and again. We know packaging doesn't affect the makeup, but Benefit Coralista comes in one of the most beautiful and unique boxes we've seen yet.

Sephora or Amazon, $28
MAC Blush Ombre
One of the most popular blushes this year is Makeup Art Cosmetic's Blush Ombre rouge. MAC is one of the best makeup companies you can buy from, and their ombre line of blush comes in large packages, the same size as their pressed powders.
What we liked the most about this makeup is how each of their different shades actually has two complimenting shades within, and slowly fades from one to the next.

You can swirl the two together with a large brush for one color, or you can use the darker shade to sculpt your cheekbones and the lighter shade on top to highlight.
(We recommend the latter for a beautiful look!) The Blush Ombre is very soft and silky to the touch, making it easily blendable if you decide to use both shades together. It adds a slight pearly glow to enhance radiant skin.

Maccosmetics.com $25
Make Up Forever HD Blush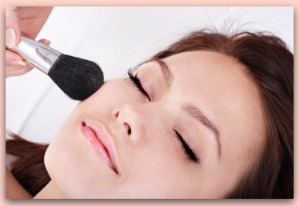 What can we say, we love the Make Up Forever line! Originally formulated for stars on the red carpet, Make Up Forever HD Blush has some wonderful reflective qualities that enhance your glow, but won't create a shine when the cameras flash.

This microfinish blush is a cream blush that is mixed with both matte and reflecting powders for the most natural and beautiful skin tint. One of the best perks is that this makeup will last all day on your skin without fading or rubbing.

It has a soft and natural color with a lot of pigment, and comes in a whopping 14 different shades. Make Up Forever HD is also paraben free, a good quality in makeup for your skin.

Sephora.com $25
Lorac Baked Matte Satin Blush
This pressed powder blush by Lorac is a classic formula that delivers the results without the frills. It is very smooth, and highly pigmented to sculpt your face nicely. Because of the high pigmentation in the powder, Lorac Baked Matte Satin is often better on medium skin tones.

The powder can sometimes look too bold on women with very fair skin, so it might be worth getting a sample first. It does, however, come in five natural shades with a warming glow.

Sephora.com $24
Nars Make Up Blush
Nars pressed powder is a very sheer and soft best blush that adds definition to almost any shade of skin. It has a subtle peachy glow that highlights the eyes and adds glow to the face.

Golden undertones make it suitable for women of very fair to medium dark skin tones. It has a slight shimmery tint and subtle shade that sculpts cheeks, making them appear slimmer and higher. Nars pressed powder blush is best applied with a large blush brush for the most even application.

NARScosmetics.com $26
Back to Make Up Ideas from Best Blush


Return to Makeup Tips Home from "The Best Blush For Your Skin"
---
---