Where to Find the Best Discontinued Makeup Products After They're Gone
The best places to find your favorite discontinued makeup items that beauty counters no longer have! Post-season discontinued lipstick, gloss, and shadow items are often sold directly to the public after being taken off the shelves.
Finding the Best Make Up Products Off the Shelf
When you find the perfect lipstick shade for your favorite outfit or a lip gloss tint that is to die for on your lips, you probably keep buying the same item number over and over again.

Good makeup colors can be hard to come by, especially if you have a skin tone that is difficult to compliment with most makeup. But what happens when you go back to the beauty counter, only to find out that the particular shade you love is gone?

Makeup companies do regularly take away certain items if they think that their newer version is better.

However nice the newer version may be, it is almost undoubtedly different and probably won't truly replace your favorite item. So what do you do? Fortunately, there are a few options for finding discontinued make up.
"Gone But Not Forgotten" Discontinued Make Up
Estee Lauder is an enormous cosmetic company that owns many other lines of make up. The company also has an extremely loyal following of women in their early twenties to women in their seventies. They have a program called "Gone But Not Forgotten". This program sells discontinued makeup items directly to customers.

They also keep items for up to two years after the item leaves the makeup counters. You are allowed to purchase up to six items if you call their number and request makeup purchases. The Estee Lauder company has makeup from Bobbi Brown, Origins, Clinique, Prescriptives and, of course, Estee Lauder.
Their number is (800) 216-7173.

If your long-lost beloved makeup is from Revlon, Ultima II, or Almay, you may be out of luck.
Cosmetics & More was a company that sold overstock and discontinued makeup items, often for a cheaper price than they were originally sold for.
Their website has become invalid over the last year or so. I was unable to track them down. But if this changes I will update for you.
Thankfully
Amazon.com Normally Has Hard to Find and Discontinued Products.
A Fresh Start for Discontinued Makeup Items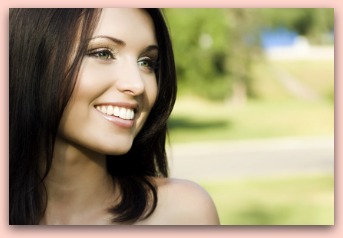 What do you do if you can't find the makeup you want at the company's website or online?

Why not have your favorite makeup recreated!?
It is a bit more expensive, but there are two well known companies that will recreate your favorite makeup when you send in a sample for them to analyze.

Giella Custom Blends (Opens in a New Window) will create any lipstick or lip gloss from a sample for $27. They also take eye makeup, face makeup, nail polish, and blush. It can be more expensive, but if you simply can't live without your favorite shade this may be a good option.
Threecustom.com (Opens in a New Window) is another good company that accepts dime sized samples of many different makeup types. Their pricing is about the same, however you must order two for lip colors.
Their manufacturing time is two weeks with a 2-7 day shipping time. You can order rush creation and delivery if you would like.
ThreeCustom charges $55 for two tubes, pots, or wands of lip color.
But really, 9 times out of 10, I just go to
Amazon for Discontinued Makeup
they carry a variety of items that are not being carried in stores anymore, and you just might find a good deal on them. Ebay items are sold by private members, so check back frequently.
You never know when you're favorite item may be listed by another person who isn't so fond of it. These places are also likely ones to find deals, however, you should always check for authenticity of higher end makeup, and check to make sure that the makeup isn't old or damaged.
---
Makeup Tips Magazine

›
Applying Eye Makeup
› Discontinued Makeup
---
---