Beautiful Japanese Makeup

A Product Revolution: The Best Eyeshadow and Face Makeup Selection

Have you ever tried Japanese makeup? This type of specialty product is high quality, beautiful, and creates fabulous eye make up ideas with its colors.
Stunning Eye Makeup Tricks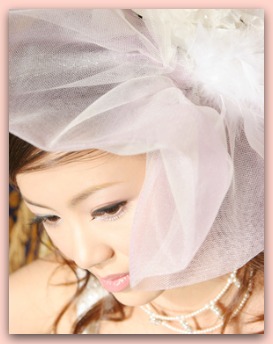 If you know anyone who wears authentic makeup from Japan, you will probably notice one thing. They don't go back to Western brands!

Interested to know more about what makes this makeup so popular, I did a little digging and oh, did I get an eyeful.

Japanese makeup is beautiful. The colors are pure and true, light shimmer is all the rage these days, and the packaging on different items is too pretty to pass up.

There are only a few Japanese make up lines that are sold in the United States and Canada, but most brands can be still be bought online from a few different sources. One thing the Japanese really have down is their high quality of makeup.

Some of the most common drugstore brands in the country appear to be higher quality than some even more upscale western brands.

Japanese women today seem to be setting some good fashion trends as well. Most of their makeup consists of peachy, lightly shimmering eye colors, topped with eyeliner and mascara.

They are really all about glowing faces that look natural and fresh. Face cleansers and lotions are huge in the East, where people appreciate the beauty of a bare face.

Japanese women are also particular about wearing sunscreen daily to keep their skin pristine and youthful, something that many American women forget about.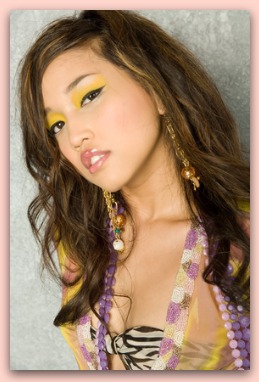 Shu Uemura and Shiseido Makeup

If you are looking for Japanese brands that are sold in the United States, Shu Uemura and Shiseido are two of the most popular and high quality brands.

Paul and Joe is a much lesser known brand, but still features a variety of gorgeous colors and tints in their makeup.

Paul and Joe also has some beautiful and traditional Japanese packaging, featuring vibrant colors, Japanese flowers and cats, and adorably decorated pressed powders and makeup cases.

Jill Stuart is based in New York City, but the exclusive to Japan makeup line is also a favorite because of its bright and earthy makeup.

This brand is more on the expensive side than others, but is also notably well worth the money spent. One of the most famous makeup brands in the Eastern hemisphere was designed by Japanese makeup artist Rumiko, and has been dubbed RMK.

RMK is also a more expensive brand, as many women love it for its natural colors and incredibly smooth formulas.
Lunasol and Lavshuca Makeup

If you're looking for fresh Japanese makeup with a twist, you might try Lunasol. Lunasol bases its color schemes on colors of the ocean, including the coral reefs below. Their eye palettes are simply stunning, and it is easy to see why so many women fall in love with the brand and its beautiful yet natural colors.

Glamour girls will certainly appreciate this next brand, Lavshuca, for its high end, pretty shades and its fabulous packaging. Lavshuca makeup comes in ruby red tinted and embellished cases, and is one of the most beautiful of all Japanese make up brands.

Japanese makeup is cheaper to buy if you happen to be in the country already, but for the many of us who aren't, buying online usually costs only a few dollars more. Ebay is a great place to shop for deals, as well as Amazon (Shiseido and Shu Uemura), Ichibankao, and facial-shop.com.
Back to Make Up Ideas from Japanese Makeup

Return to Makeup Tips Home from "Japanese Makeup"