How to Make a Makeup Scrapbook


I love makeup shopping. Who doesn't? Picking out fresh eyeshadow colors for new looks and gathering up yet another lipstick is always a good time.

On the up side, bringing home a bag of makeup every week is a great way to add to your makeup collection and have plenty of new items to play with.

On the down side, you end up with hundreds of single and duo eyeshadow cases, contouring cases, and blush cases that become too numerous to do much of anything with.

They cover your counters, your bathroom, and litter your purse. You can't possibly carry them all with you, but it seems that the one you leave home is always the one you need to touch up with while you're out.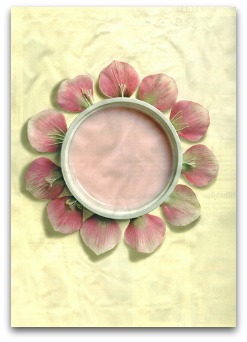 Let's talk about consolidating those little tins of makeup into one portable compact. Have you ever considered scrapbooking your makeup?

Scrapbooks are fun because you can decorate them in any way you like and they are customized just for you. Use anything that looks like it could carry some thin makeup tins.

Book boxes, empty scrapbooks, DVD cases, empty makeup palettes, and even tall thin decorative boxes will work for this project. Decorate it any way you like, and then gather your makeup!

Pretty much all eyeshadows and blushes come in a tin that is then placed in its plastic compact. You will probably need a flat head screw driver or some heavy duty tweezers to pry them out.

Once you have separated the tins from their compacts, simply arrange them in your scrapbook and then use glue to hold them in place.

If possible, find a way to tie or latch your books covers together so that nothing can get into your new portable makeup scrapbook. Fit it in your purse, your car, or simply enjoy your newly organized beauty counter!
Return to Makeup Tips Home from "Makeup Scrapbooking"
---